It's Lupus Awareness Month
October is Lupus Awareness Month. An excellent opportunity to raise awareness of those around us about this little-known autoimmune disease, that affects millions worldwide and about 1 in 2,000 Canadians, most often young women. Also known as systemic lupus erythematous (SLE), lupus causes the immune system to overreact and attack healthy organs, most often the skin, the joints and the kidneys. The cause of lupus is still unclear, but genetic and environmental factors may contribute to the condition. Our experts from the MUHC Lupus Clinic and the patients they treat take the opportunity to present facts about the disease with 1,000 faces.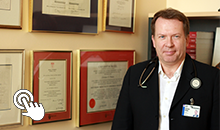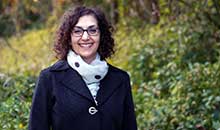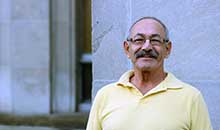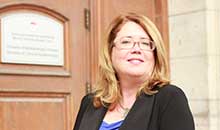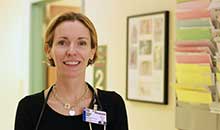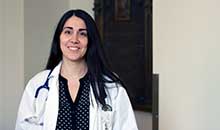 The MUHC Lupus Clinic at the Montreal General Hospital – a unique model to help patients lead better lives
A bazaar for lupus research
A bazaar offering new merchandise at attractive prices is being held in support of lupus research. 
When: October 26 to November 1
              Monday to Friday: 8 a.m. – 6 p.m;
              Saturday: 9 a.m. – 4 p.m; 
              Sunday: 9 a.m. – 1 p.m.
Where: Montreal General Hospital,
1650 Cedar Ave,– Livingston Hall, L6-500
Founded in the late 1970s, it's the second largest lupus clinic in North America; currently following close to 700 patients. As well as director Dr. Pineau, the core physician team includes Drs. Evelyne Vinet, Emil Nashi, Louis-Pierre Grenier and Sasha Bernatsky.
It has a unique multidisciplinary model, where medical specialists – rheumatologists, immunologists, internal medicine specialists, nephrologists, dermatologists, haematologists, respirologists, neurologists – and allied health care workers work together to offer patients the best care. 
The clinic is actively engaged in research. Its large well-developed lupus database helps medical scientists better understand and describe lupus so that, eventually, we can treat it better. The clinic also participates with other centers around the world in research projects on serious complications related to lupus, such as cardiac problems, cancer and kidney disease.