The process of starting a family is one that many people take for granted but for some, conceiving a child may not go as quickly or as well as they hoped or planned. The McGill University Health Centre (MUHC) Reproductive Centre, which is at the forefront of reproductive technology and is the largest public fertility centre in Quebec, has been helping patients with fertility issues since 1996 to fulfil their dreams of becoming parents. Since its inception, the Centre has been located in the Women's Pavilion of the old Royal Victoria Hospital (RVH). It stayed at the legacy site following the RVH's move to the Glen in April 2015 as one of the few clinical services that were slated to move later on. After several options for relocating the Centre were examined, a decision was made earlier this year to relocate the service to the Place Dupuis shopping centre in a space previously used by the Centre hospitalier de l'Université de Montréal (CHUM) for their IVF clinic.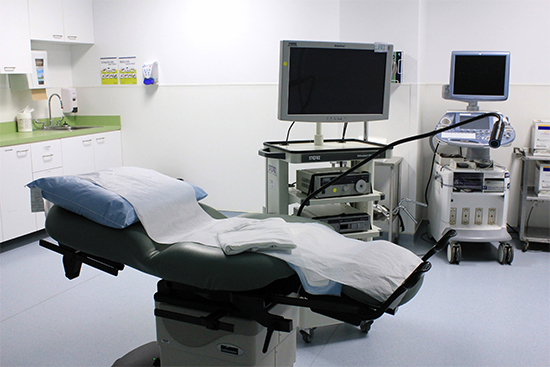 "It made sense to move the Reproductive Centre to a location that was already fully adapted for this use," says Dr. William Buckett, medical director of the MUHC Reproductive Centre. "Everything was already in place at the new space. It's a way we can avoid unnecessarily spending more public money."
. Although the location is new, the Centre will continue to offer the same procedures, including fertility treatments, in vitro treatments, fertility preservation, counselling and support and egg and sperm donation.
Location that is more accessible
A major advantage of this move is the clinic's proximity to public transportation. The Berri-UQAM metro station is linked to the Place Dupuis shopping centre, which has several retail stores, restaurants, and an IGA grocery store. "It was sometimes difficult to get to the legacy site, especially with the construction work on adjacent streets that has been taking place over the last few years," says Dr. Buckett. "It will be handier for people who work downtown. This makes a huge difference for our patients."
The move took place over the weekend of October 22 and 23. The complexities of such a move required several months of planning and coordination among various MUHC departments to ensure that the clinic would be up and running on the morning of Monday, October 24. New logistics also had to be planned out before the move, such as the transport of samples from the new location to the Glen site lab, sterilizing equipment on-site or sending it to the MDR, and making hospital cards on-site for new patients. Social Services for patients of the Reproductive Centre will be offered at the Glen site.
Lise Doiron, nurse manager of the MUHC Reproductive Centre, says that "it is no easy feat moving a fertility clinic of this size. We worked in tandem with all the departments involved to ensure that nothing fell through the cracks. It was important to have a move that had the least impact on our patients and on our services."
Dr. Buckett noted that the MUHC Reproductive Centre move is an historical moment in time. "We are the last clinical service to leave the legacy site so that will mark the end of patients coming to the old RVH," he says. "This move is exciting and the staff was looking forward to it. The new location is purpose built and it suits us very well."
New address of the MUHC Reproductive Centre
888 de Maisonneuve Boulevard East, Suite 200, Montreal H2L 4L8
514-843-1650