Anxiety in some new mothers can equal that of combat soldiers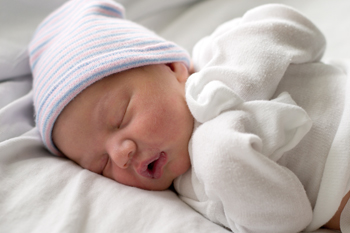 A recent study led by RI MUHC researcher in the Division of Clinical Epidemiology Dr. Deborah Da Costa, in collaboration with colleagues from Université du Québec à Montréal (UQAM) and the Jewish General Hospital, shows a small minority of women can experience anxiety after childbirth at levels similar to other traumatic events such as war or accidents (e.g. workplace, motor).
Their results, recently published in the Journal of Psychosomatic Research, indicate that a history of sexual trauma and anxiety sensitivity can increase the probability of developing post-traumatic stress disorder (PTSD) symptoms after childbirth.
As many as one in 13 mothers experience full-blown PTSD in the weeks after their child was delivered, the Canadian research team concluded. Their symptoms can include sleeplessness, irritability, repeated flashbacks and nightmares and emotional avoidance of people and things that remind them of giving birth, including even their newborn infant.
The findings of this study highlight the importance of screening and providing more tailored services for women at high risk for experiencing high anxiety levels post childbirth.
This work was done by PhD candidate Nancy Verreault (co-supervised by Dr. Da Costa and by Dr. André Marchand at UQAM)
To know more about the study, please read the article that was published in The National Post and listen to the live interview on Home Run,CBC Radio One (88.5 FM).