Upsurge of college and university-level volunteers
Young people who are juggling intense studying and end of semester exams and essays are still making the effort to volunteer at our hospitals. This year in fact, we noticed an increase in college and university-level students who've become volunteers despite everything else that they have going on. This is the kind of surge we like at the hospital. These ambitious students are making the time for our patients and our teams, and we can't thank them enough! 
Dimitri is one of those impressive people. Health Sciences student in his last semester at Marianopolis College, Dimitri's time is occupied with homework and studying, yet he has still committed himself to being a volunteer at the MUHC. He says that volunteering at the hospital has changed his life, bringing clarity to his vision for the future: "For a long time I've aspired to be a lawyer, and now, I have a clear idea of who I want to help. I'd like to become a lawyer so that I can advocate for patients. The interactions I've had with them have enriched my life and I want to keep helping them," says Dimitri. 
He recalls many touching conversations with people he met in the hospital. For instance, on one occasion, a patient asked Dimitri if he would mind standing outside with him and keeping him company. They got to chatting and the man shared that he was blind. As they stood together, the man began sharing his life story: 
"We talked about what life is like for him and how he continued having spiritual beliefs despite what he'd gone through. Our conversation really impacted me. I have a lot of similar stories from moments I've shared with other wonderful patients."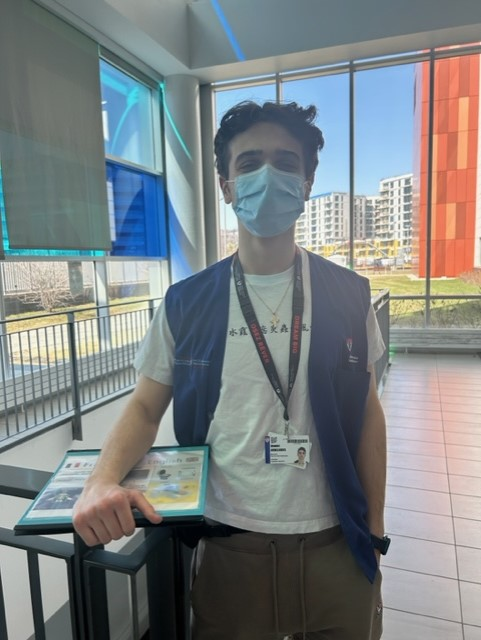 Volunteers restore peace of mind in our patients and families. Their warm smiles, kind voices, and their thoughtfulness bring a positive spirit during difficult times. When coming into and out of the hospital, it's the human touch of a volunteer that can shift our mindset from stressfulness to peacefulness. 
"I've seen time and time again the incredible impact that hospital volunteers have," says Erin Kennedy, manager of Volunteer Services. "I'm proud to be working alongside this generation of conscientious students as well as our veteran volunteers who've been supporting the MUHC for years if not decades!" 
In addition to go-getting students, the MUHC is lucky to have dozens of veteran volunteers. Their enthusiasm keeps their hearts motivated and their wisdom helps them to approach patients mindfully. Husband-and-wife duo Blair and Suzanne McLean come to mind; they're retired from public service careers, so volunteering in retirement brings about an important sense of contentment to them.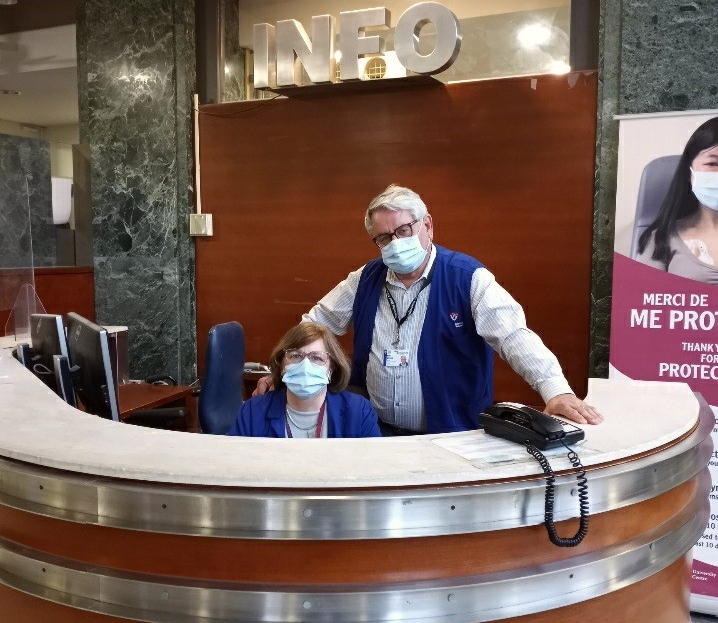 "Our shift at the hospital leaves us both feeling really happy," the couple shares. No matter the age, it is clear that our volunteers are fulfilled by their role at the MUHC.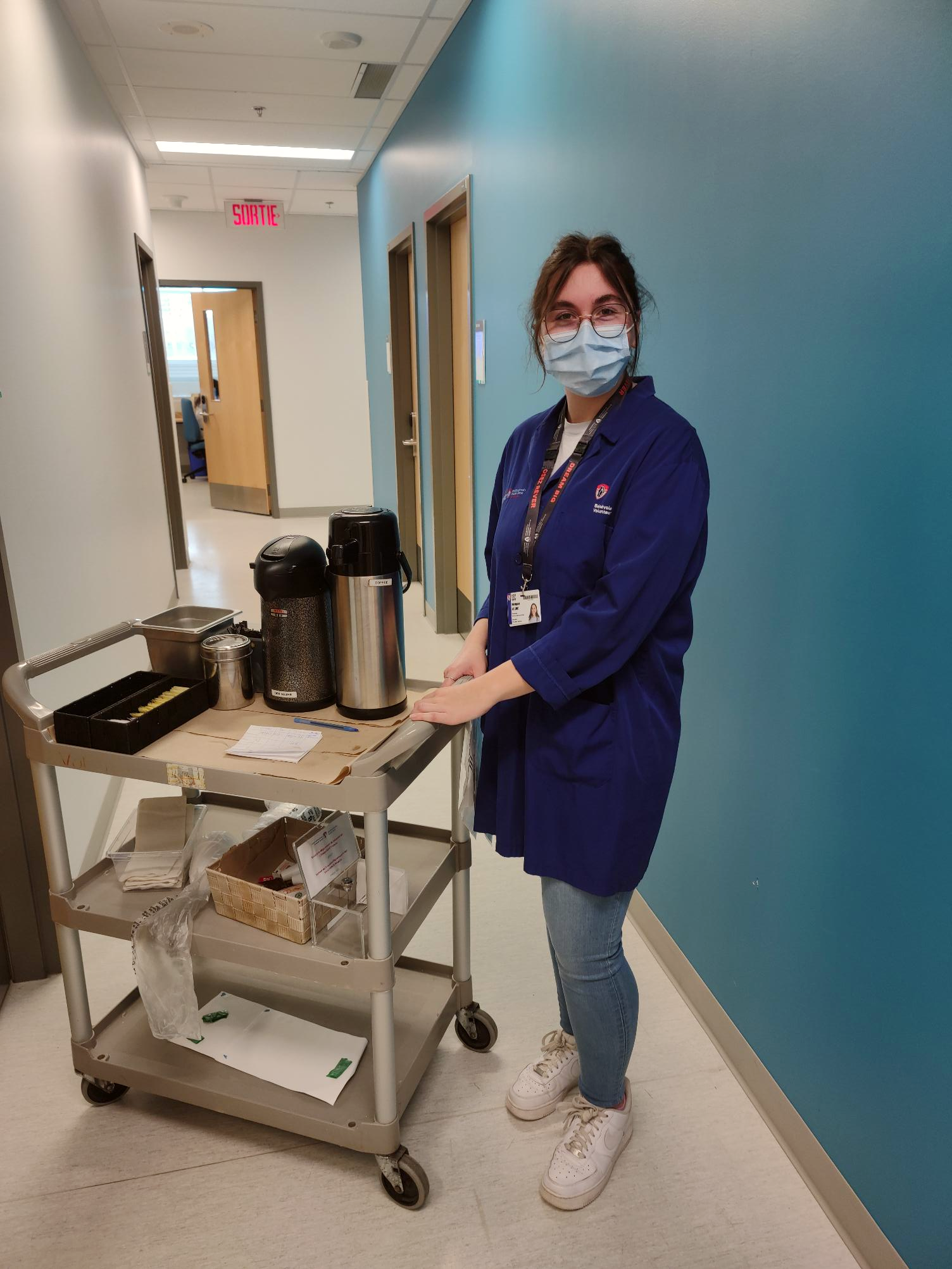 University student Morgane is pursuing Microbiology and Immunology studies and she makes time to volunteer at the MUHC. In the future, she would like to work in research. "I have found myself discussing with patients and learning a lot about their lives and the incredible experiences they have been through. It always makes my day to see their smiles while they tell me their stories!" says Morgane. Like many of our volunteers, she is busy in her spare time pursuing hobbies like baking, reading, and going for walks. 
"I love volunteering at the hospital, and I look forward to my shifts," says college student Mehnaz, who in addition to being a volunteer, is also a French and science tutor. "I always leave the hospital feeling like I made a difference in someone's day. That's what volunteering is for me; you're helping others and in return you feel good about the difference you make." Mehnaz is pursuing Health Sciences with a minor in Women and Gender Studies at Vanier College. She enjoys playing the double bass and doing Brazilian jiu-jitsu! 
The MUHC is extremely grateful to have such wonderful, talented, and caring people as our volunteers!