World Smile Day: Smiling costs nothing and does a world of good
Let's take advantage of World Smile Day, established by the US in 1999, to remember how a simple smile can do so much.  This is especially true during these pandemic times, when caregivers have most of their faces hidden by personal protective equipment (PPE).
Inspired by the initiative of Mary Beth Heffernan during the 2014-2016 Ebola pandemic in West Africa, Adamo Anthony Donovan, a PhD Candidate in Experimental Medicine at McGill University, founded the PPE Portraits Canada project that marries art and medical intervention, humanizing the impersonal appearance of PPE. Caregivers add a picture of their smiling faces to their uniforms, allowing patients to see the person behind the mask.
Nadine Musampa, a physiotherapist in the intensive care unit at the Royal Victoria Hospital of the McGill University Health Centre (MUHC), says the photo of her smiling face has reassured many of her patients: "The photo changes patients' reactions, turning expressions of concern into ones that are far more relaxed."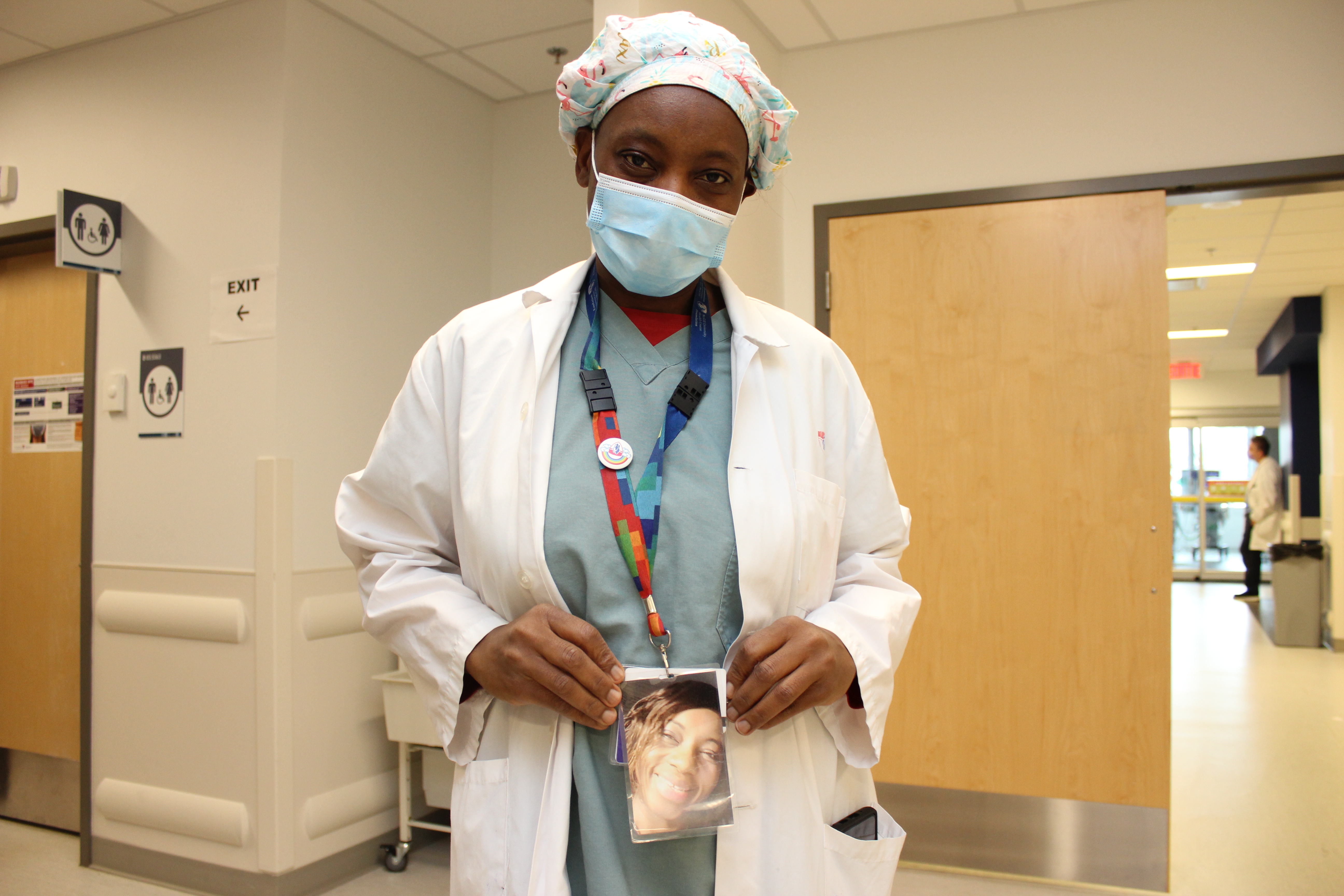 Since last year's launch, the PPE Portraits Canada project now boasts nearly 600 healthcare workers at the MUHC and has spread to five Canadian provinces. It has been adopted by 27 medical specialties, totaling more than 3,000 free portraits. Thousands of patients have benefited from this warmer approach during their hospitalization.
From one project to another
In collaboration with the RBC Art and Heritage Centre of the MUHC, the PPE Portraits Canada volunteers took the project a step further and came up with the idea of putting the photos together in a mosaic as a way of saying thank you to healthcare workers.
"PPE Portraits Canada has been a collaborative effort between students, healthcare professionals, and community volunteers that started at the MUHC and has expanded to offer portraits across Canada," says Donovan. "It's been an honour to work with the RBC Art and Heritage Centre to commemorate this effort and all our frontline workers."
The large mosaics, which feature 172 smiling faces, were installed in nearly 20 locations throughout the the Glen site and the Montreal General Hospital. "We believe our mosaics can help the hospital community heal during the COVID-19 pandemic," adds Laura Rendon, PPE Portraits Canada Volunteer. "It is our way to reveal, thank and remember the smiling faces that hid behind the PPE throughout this long and challenging time."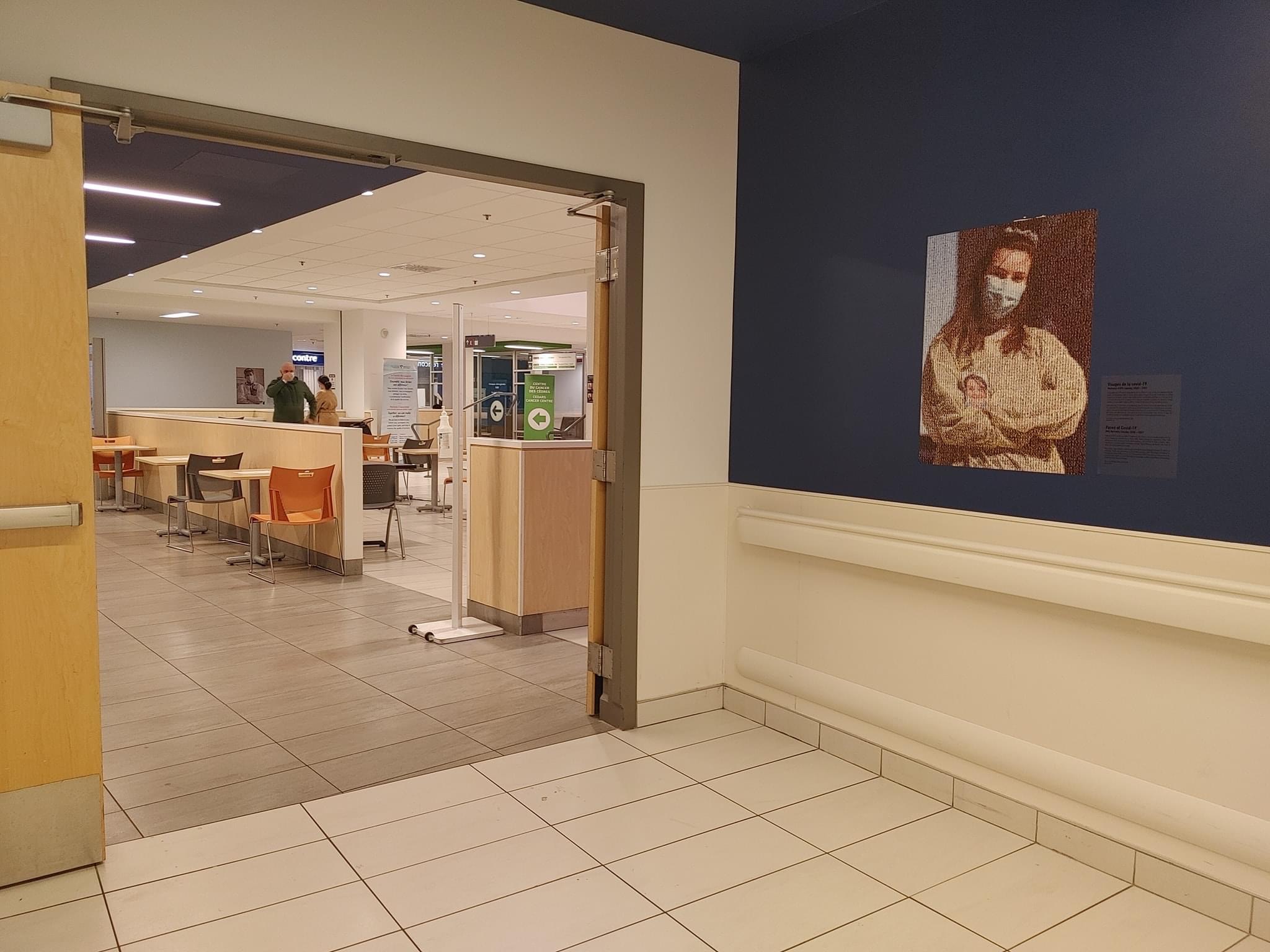 There is still time for healthcare professionals to participate in the project. The portraits can be requested free of charge through a simple online form. Deliveries are made directly to healthcare centers, hospitals and university campuses across Canada.
If you wish to find out more and/or support the project, please visit their website: ppeportraits.ca
In the meantime, it costs nothing to smile and it does a lot of good!