Veteran CTV News Montreal Journalist Annie DeMelt joins McGill University Health Centre Communications Team
Montreal -
The McGill University Health Centre is pleased to announce that CTV News Montreal journalist and weekend anchor Annie DeMelt has joined the MUHC's Communications team. Ms. DeMelt will begin working at the MUHC on January 27th 2020.
Annie DeMelt is a veteran journalist with 18 years of experience and has overseen the production of the CTV News Montreal weekend newscast since December 2018. She also has a passion for storytelling and said she is looking forward to joining the MUHC's communications team in order to take on this new career challenge.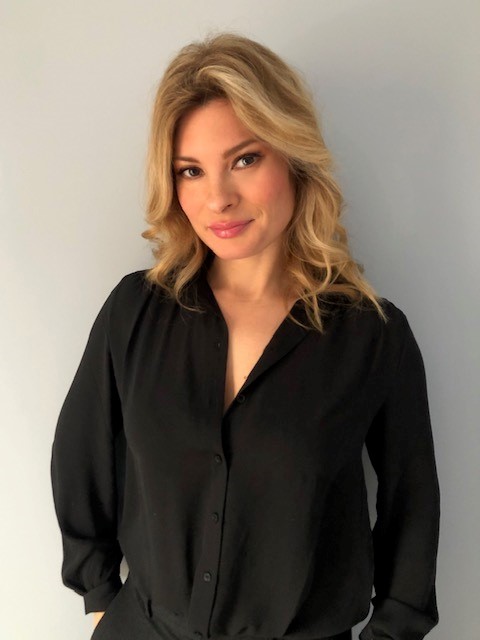 "For many years, as one of the main public faces of CTV News Montreal, I know what it means to be entrusted with the image of a major institution and have demonstrated the ability to build bridges with different communities. Having an opportunity to now tell MUHC-related stories and help develop the organization's brand with creativity and passion is an enormous privilege," said Ms. DeMelt.
One of Ms. DeMelt's main priorities will be to oversee the launch of MUHCTV, a new on-line platform that will produce and disseminate both live and pre-recorded video content on the MUHC's different social media channels. MUHCTV is scheduled to officially launch in the coming weeks. The primary goal of this new communications tool is to incorporate more video reports to continue ensuring that internal members of the MUHC community as well as its different external audiences are kept up-to-date in real-time on a multitude of content.
"I have always been a firm believer in the importance of communications. I think the MUHCTV project introduced by our Communications' team will act as a new and useful tool that will provide the MUHC community with video reports highlighting important news and events. At the same time it will showcase our world-class medical teams and highlight our commitment to our patients and families," said Dr. Pierre Gfeller, President and Executive Director of the MUHC.
MUHCTV will also promote teaching, clinical and research news as well as employee/patient profiles both internally at the MUHC and externally to local, national and international audiences.
"Given her wealth of journalism experience, I am convinced Ms. DeMelt's unique skill set will help the MUHC further attain its communications goals while also ensuring the success of MUHCTV," said Darren Becker, Associate Director of Communications at the MUHC.
Source and Information:
MUHC Communications
Gilda Salomone
(514) 934-1934 ext. 71597