Remote programming of implantable defibrillator at the MUHC - A first in Canada
New programming software eliminates the need for presence of second expert in operating room, thus reducing use of personal protective equipment (PPE)
Montreal, April 29, 2021 –The McGill University Health Centre (MUHC) is the first centre in Canada to have remotely programmed a patient's defibrillator at the time of the implant. On April 7, 2021, as a cardiac patient was in the electrophysiology suite at the Glen site having her defibrillator implanted, the device was being programmed for optimal function and tailored to the patient's needs kilometres away.
"Pacemakers and defibrillators are usually programmed under the supervision of the cardiac electrophysiologist by a second physician or cardiac device expert who is physically present in the electrophysiology suite at the time of implantation," says Dr. Jacqueline Joza, cardiac electrophysiologist and specialist in hereditary arrhythmias at the MUHC, who performed the procedure. "This new remote programming software allows a physician or cardiac device expert to operate the device programmer from outside the electrophysiology suite or from a distance, thereby eliminating the need for travel to the hospital and reducing the use of personal protective equipment (PPE). This is particularly useful in the context of the precautions required during the current COVID-19 pandemic," she adds.
The MUHC is the first centre in Canada to have received special access by Health Canada to the technology developed by Medtronic. At present, the remote programming software is installed in only four programmers in Canada, all of them located at the MUHC. However, there are hopes to eventually expand remote programming in the clinic setting to patients living in isolated regions of the Réseau universitaire intégré de santé McGill (RUIS-McGill), who can only access the hospital by air travel.
"This cutting-edge technology will greatly facilitate future electrophysiology research," notes Dr. Joza. "The ability to remotely program cardiac devices now gives us access to highly specialized clinical expertise who can program new complex cardiac devices for research trials." 
Cyber security and patient confidentiality
The MUHC electrophysiology service worked closely with the company and the MUHC Information Technology Department to ensure the remote access is secure.
 "Cyber security and patient confidentiality were fully vetted and approved. Only four people in the province have the ability to securely remotely access the device programmer in the electrophysiology suites," says Vincent Piché-Roy, nurse manager, Electrophysiology/Hemodynamics at the MUHC.
The heart uses tiny electrical signals to tell it when to beat. That electrical system can malfunction in a variety of ways. When the heart goes too slow, a pacemaker may be required, and when the heart beats erratically from the bottom of the heart, a defibrillator may be needed. A defibrillator may also be implanted to protect against sudden cardiac death, which may occur in the presence of a weak heart.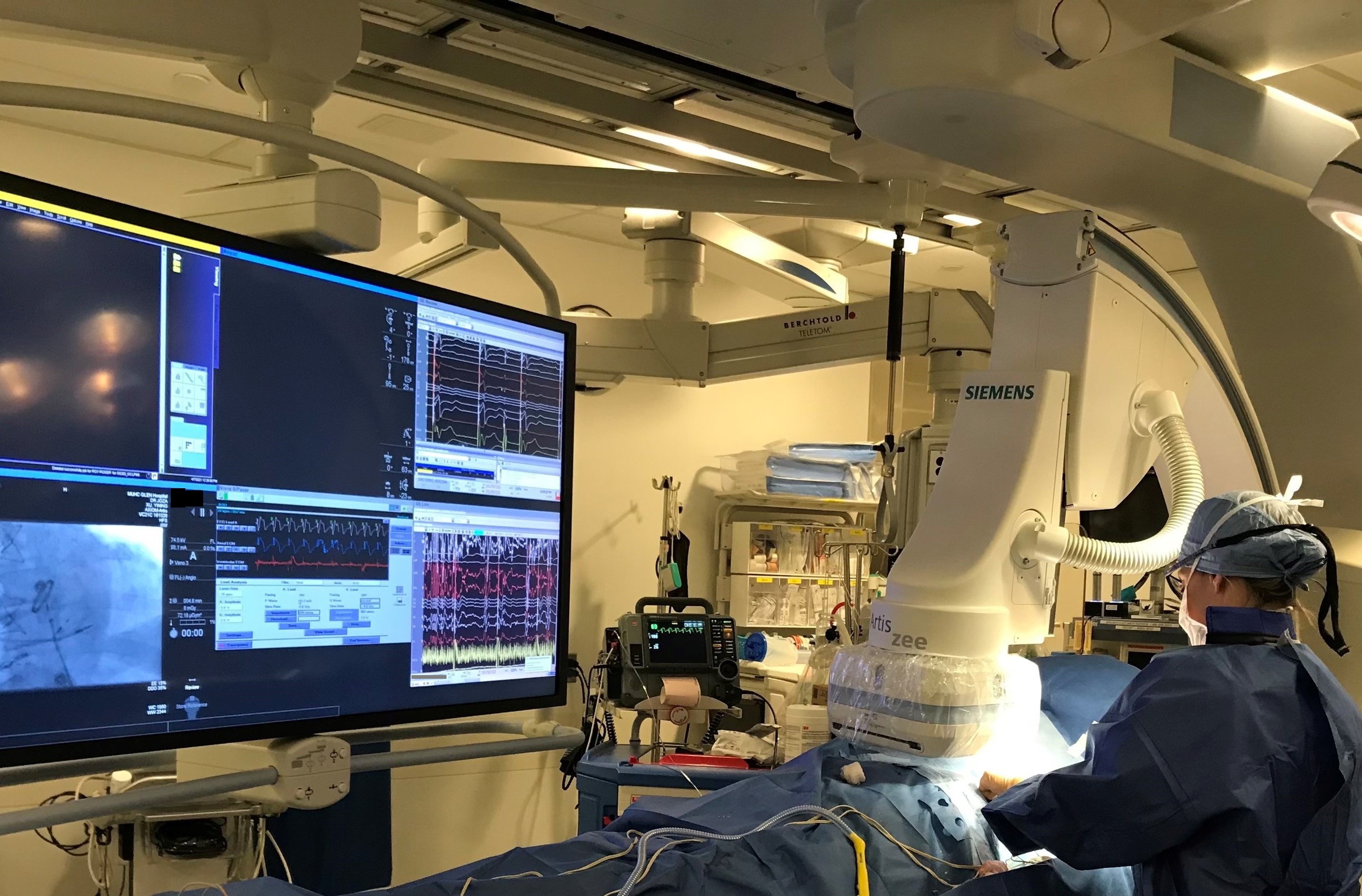 - 30 -
About the McGill University Health Centre (MUHC)
The McGill University Health Centre (MUHC) is one of the world's foremost academic health facilities. Building on the tradition of medical leadership of its founding hospitals, the MUHC provides exceptional multidisciplinary patient-centric care. Affiliated with the Faculty of Medicine of McGill University, the MUHC continues to shape the course of adult and pediatric medicine by attracting clinical and research expertise from around the world, assessing the latest in medical technology, and training the next generation of medical professionals. In collaboration with our network partners, we are building a better future for our patients and their families; for our employees, professionals, researchers and students; for our community and above all, for life. www.muhc.ca
Contact:
Sandra Sciangula
Agente de communications - Communications Officer
CUSM | MUHC Communications
[email protected]