Proactive spirit leads to award
Alfred Cuellar, Technical Coordinator of Immunohistochemistry (IHC) Pathology at the McGill University Health Centre (MUHC), has just been recognized by the Canadian Association of Pathologists (CAP) and is the recipient of the 2022 Medical Technologist/Technician Award. This award is given to someone whose contributions in laboratory practices are outstanding. Alfred's compassion for people has directly improved the care of tens of thousands of patients and their families.
Dr. Jason Karamchandani, neuropathologist at The Neuro (Montreal Neurological Institute-Hospital), nominated Alfred for the award."Alfred demonstrates a professional ethos that is rare to come by," says Dr. Karamchandani. "He has earned this recognition, and he should be very proud."
Reflecting on Alfred's many contributions, Dr. Karamchandani is quick to recall the story of when Alfred's work significantly impacted the life of a child. Just a short while after Alfred had launched the MUHC's mutation-specific BRAF immunohistochemical test, a young patient was diagnosed with a brain tumour. At the time, this test was only offered in a handful of medical centres in Canada. 
The timing was perfect because the little boy was able to receive the BRAF test. The test came back positive, and this precise result significantly changed the course of the boy's treatment.
"The child was given targeted molecular therapy instead of invasive surgery," Dr. Karamchandani explains. "It was the right course of action. He began regaining the use of his hand and the tumour shrank from 11 to 2 cm over the course of a year."
"I love what I do," says Alfred, who began his MUHC career in 1990. "I work beyond the call of duty because I know the difference it makes. One of my greatest inspirations are the pathologists; they're the ones in the 'slide trenches' as I often say, with microscope slides laid out carefully on their desks at all times, not to mention, peer reviewed literature. Every day, I am inspired." 
"He's not your average person. He routinely pushes himself above what is expected of him, and he's always eager to learn and initiate innovative tests that improve patient care," says Dr. Karamchandani, who's worked closely with Alfred since 2014.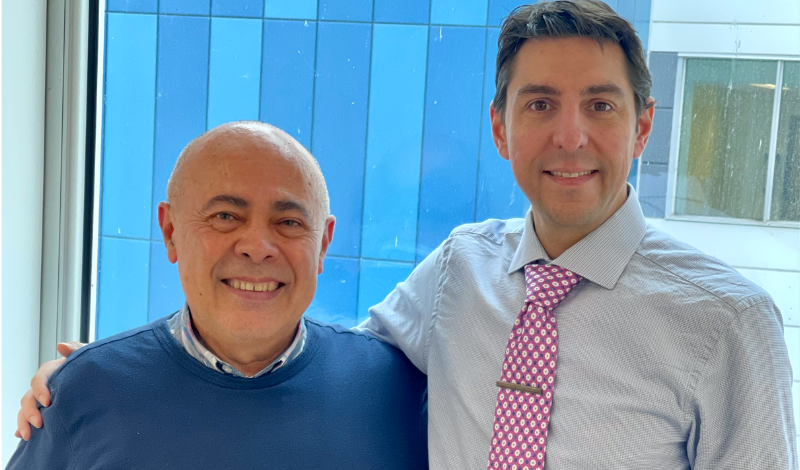 When thinking back to what Alfred was like when he was working on the BRAF test, Dr. Karamchandani uses a cooking metaphor:
"Think of a chef who hears about an intriguing dish and then sets out to make that dish himself. The chef must go out and find precisely the right ingredients, and then, he must meticulously fashion the recipe. That's what Alfred did: he fashioned the recipe for a very significant test that concretely impacted a seven-year-old boy, and many other people thereafter."