Prevention in addition to treatment - modernizing the Lachine Hospital and preventing infections
As part of the Lachine Hospital modernization project, the Infection Prevention and Control (IPC) team aims to create an optimal healing environment for patients.
The IPC department conducts continuous monitoring of hospital-acquired infections, manages outbreaks of bacteria and viruses such as SARS-CoV-2, the virus responsible for COVID-19, and act as consultants to the multidisciplinary teams. Its recommendations are implemented to minimize the risk of transmission of infectious agents and consequently protect patients, staff and visitors. 
IPC: an indispensable component of the modernization project 
The input of the IPC team was critical in all stages of the planning and development of the project. Regular meetings were held with the project team and the architects to ensure that the future facilities would provide an environment where the risk of infection transmission is minimal.
"IPC is regularly called upon to help select many of the elements of the new facilities, such as floors, walls and even the ceiling, to ensure, for example, that everything is easy to clean," explains IPC consultant Bueso Mvutu. "We also checked the floor plans of each room to make sure they met the IPC standards."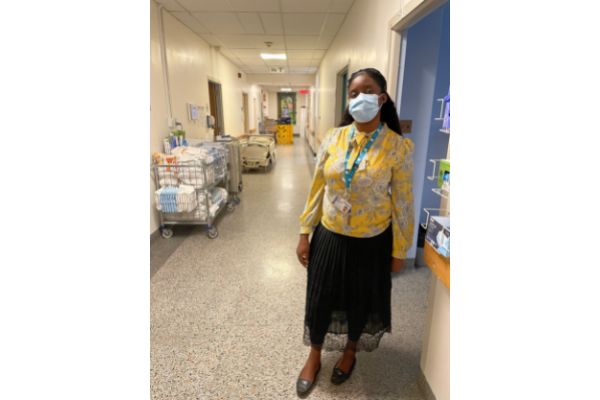 Last fall, the team worked with Technical Services to ensure that windows and air vents are well protected during the construction phase. This minimizes any risk of dust infiltration inside the building and into patient rooms.
A new building that will meet the highest standards
The upgrade will provide an optimal environment for patient recovery. Since the rooms will all be single bed rooms, it will be easier to reduce the risk of bacterial transmission and better manage outbreaks of multi-drug resistant bacteria.
The individual rooms will also facilitate the use of Nocospray machines, an airborne disinfection system that requires sealed doors.
The ventilation system will also be replaced and upgraded. "Having modern ventilation will allow for better air filtration and better management of respiratory virus outbreaks. When ventilation is not adequate, it is a big barrier to controlling infections," Bueso concludes.