Nursing Awards of Excellence—discover the winners of the 2022 edition!
For the second year in a row, the MUHC celebrated its nurses and nursing teams during a virtual ceremony for the Nursing Awards of Excellence held on May 12, 2022. Prizes were given out across twelve categories highlighting the exceptional work and efforts of our dedicated nursing staff. Co-chairs, Marie-Josée Bourassa and Josée Lizotte, hosted the event.
"This year, it is safe to say that the pandemic has highlighted the essential expertise of nurses. Through these events, they persevered and worked hard to provide quality and innovative care. I would like to congratulate all of this year's winners and nominees. A special thank you to our two event co-chairs, Marie-Josée Bourassa and Josée Lizotte, for working tirelessly to organize this event as well as the members who served on the committee," says Alain Biron, Associate Director of Nursing.
 "We would like to congratulate all of this year's winners. A special thank you to everyone who took the time to nominate their colleagues. Happy nursing team week to all our colleagues!" — Marie-Josée-Bourassa and Josée Lizotte 
And the winners are:
Trudy Naraine, Nursing Professional Development Educator at the Glen C10 surgery unit—winner of the Franco Carnevale Award 
This award highlights a nurse who stands out in professional development, education and research.
Trudy is recognized for her work as an exceptional and dedicated nurse educator on a complex and specialized surgical care unit. She is a strong advocate for the nursing profession and an inspiration to current and future generations of nurses. Throughout her career, Trudy has demonstrated innovative educational activities, provided learning opportunities, and offered support to all staff members to promote confidence and comfort in their daily tasks.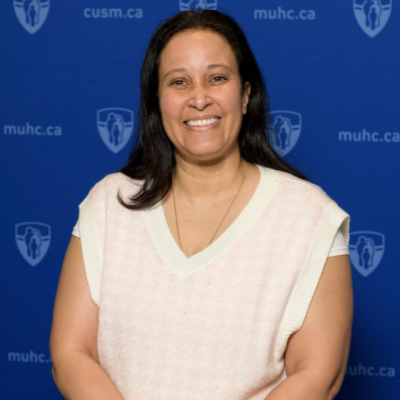 The COPD program, headed by nurses Isabelle Drouin, Isabelle Ouellet and Alexandre Joubert, at the Glen site's Respiratory Clinic—winner of the Patricia O'Connor Award 
This prize honours evidence-informed projects or team initiatives. 
This team is responsible for the Chronic Obstructive Pulmonary Disease (COPD) Program and Rehabilitation Program This award recognizes their hard work and role in the development of the "Living Well with COPD" program which boasts over 40 publications, and is renowned around the world for how it helps patients and reduces admissions and emergency room visits.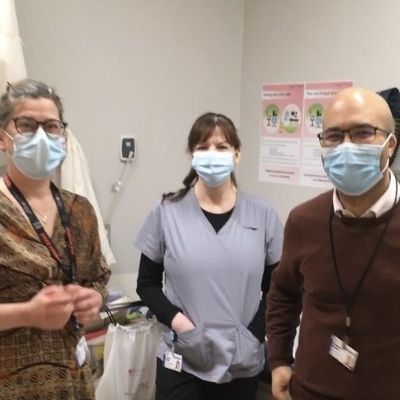 Ingrid Merzbacher-Boucher, nurse at the Birthing Centre, Women's Health—winner of the Peggy Sangster Award
This award is presented to a nurse who acknowledges the important role of instructor in supporting new nurses' integration into their patient care units and into the profession.
Ingrid joined the Birthing Centre team in 2014. This experienced obstetrical nurse is patient, understanding and displays all the skills you would expect in a practitioner, including critical thinking, patient advocacy and empathy. Ingrid has trained countless new arrivals in the unit, consistently tailoring her support to their individual styles.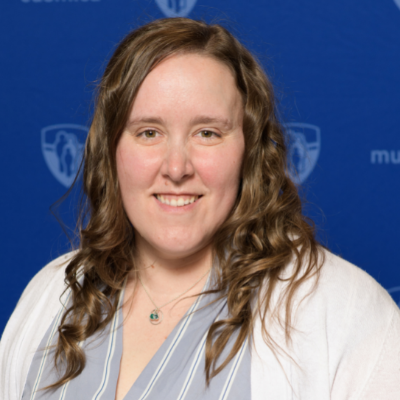 Janique Collin, Hemodialysis nurse at the Montreal Children's Hospital—winner of the Lorine Besel Award
The winner of this award is a nurse who is committed to the advancement of nurses and the nursing profession. 
Janique was recently appointed as an assistant nurse manager in the MCH-Hemodialysis. She has not only proven herself to be a superb clinical nurse, but is an amazing and inspiring leader. She is a strong advocate for her patients and determined to provide safe quality care for children. Despite challenges that included a nursing shortage and the pandemic, Janique has succeeded in training and building a new team in dialysis and apheresis, and also worked on implementing changes in practices.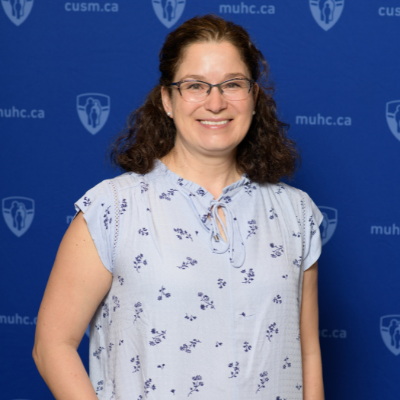 Rock Vezeau, Licensed Practical Nurse at the Glen C10 surgery unit—winner of the Isobel MacLeod Award—Licensed Practical Nurses (LPN).
The Isobel MacLeod award honours Licensed Practical Nurses who surpass themselves in their role.
As a valued member of his team, Rock has excelled in his role as an LPN, caring for a unique, specialized and complex group of patients. Over his many years of practice, Rock has demonstrated knowledge, skills, positive attitude and clinical judgment while providing safe, competent and compassionate care. He is known as someone who goes beyond the call of duty by giving his patients confidence, respect and dignity.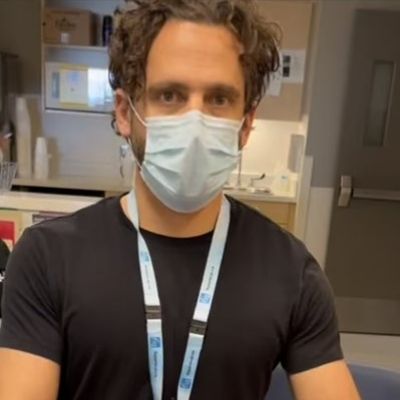 Jeremy Rotchtin, patient attendant in Neurology-Neurosurgery—winner of the Laraine Imperial Award—Partners in Practice
Nurses wouldn't be able to do what they do without help of patient attendants. This prize honours PAs who go beyond what is required or expected of them. 
Jeremy began his career on September 20, 2021. He is meticulous, cheerful, hard-working and organized, and stands out daily for the quality of his work. Jeremy was a caregiver for his grandfather for several years before enrolling in the patient attendant program. Unfortunately, his grandfather passed away during the first wave of the pandemic but Jeremy was aware of the lack of personnel in Quebec hospitals and wanted the opportunity to help and make a difference.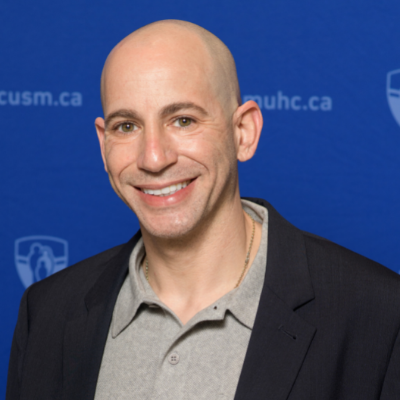 Jayson Ray Camat, Unit Coordinator at the MGH—winner of the Laraine Imperial Award—Partners in Practice—Administrative Staff
This award highlights the amazing and indispensable work of administrative staff.
Jayson, affectionately known as Jay on the unit, is an exemplary member of the care team of Thoracic Surgery and Critical Care Unit at the MGH. Jay is always willing to go the extra mile to help his colleagues and works tirelessly to coordinate the administrative tasks. His positive attitude encourages and strengthens the team, especially given the exhausting challenges of the pandemic's 5th wave. Jay is a welcome presence on the unit to everyone—patients, families, and multidisciplinary staff. His professionalism and interpersonal skills are matched only by his ability to effortlessly multi-task.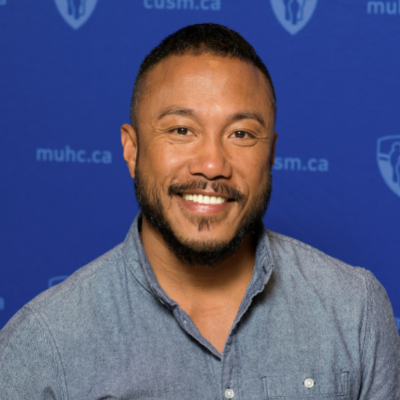 Eileen Beany Peterson—Medical Librarian—winner of the Anne-Marie Lejeune Award—Collaboration and Support for Nursing
This award is presented to employees from other departments who thank to their contribution, support and collaboration, have proven essential to nurses in providing quality care.
For the past 22 years, Eileen (Beany) has provided assistance to nurses through the development of patient education materials at the Neuro and across the entire MUHC as co-Chair of the MUHC Patient Education Committee. Beany is a mentor, a passionate guide and an extraordinary advocate for patients. In 2017, she was the recipient of the Anne Galler Award for Outstanding Library Service from the Quebec Library Association. This award recognized how she enriched librarianship in Quebec and made a lasting contribution to the profession. We are proud to recognize her great contribution to the MUHC.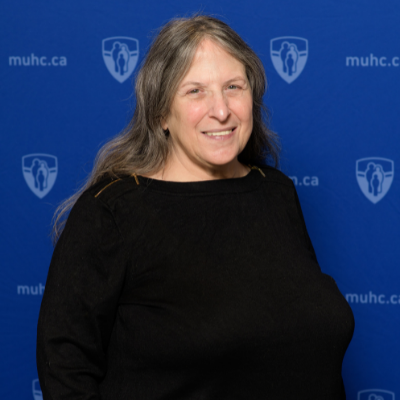 Joseph van der Sluys, nurse at the Medical-Surgical Pediatrics—winner of the new generation Award for nurses with less than 5 years of experience
Joseph has been working on B9 since he graduated from the McGill University Ingram School of Nursing in 2019. Over the past three and a half years, we have witnessed Joseph evolve from a new graduate nurse, to an accomplished, competent and skillful professional. During this period, he has embraced additional responsibilities, including assuming the role of nurse in charge of the pediatric inpatient medical unit and acting as preceptor to new recruits. Joseph never fails to be a ray of sunshine for the entire inter-professional team.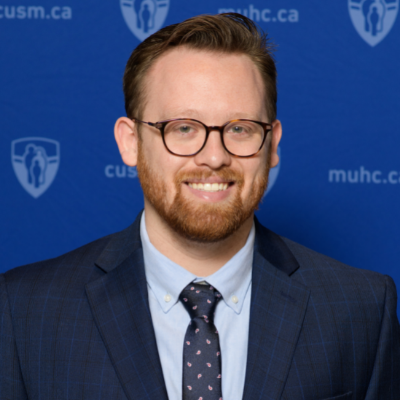 Carmen Helena-Avella Bolivar, nurse in Radiation Oncology at the Glen—winner of the Evelyn Malowany Award for Clinical Practice
Helena started her nursing career in 1998 and has worked in the ER, in health promotion and prevention, hematology/oncology, ODC, and radiation oncology. In Colombia, she was an associate professor at the National University and was the sole nurse managing two oncology units, responsible for the care of more than 80 patients per day. She is part of many committees and is the co-creator of the Environmental Committee, the first of its kind at the MUHC. She has become an expert in wound care, and took part in developing a clinical protocol for acute radiation dermatitis. Helena is a strong patient advocate and is an extremely valued member of our interdisciplinary team.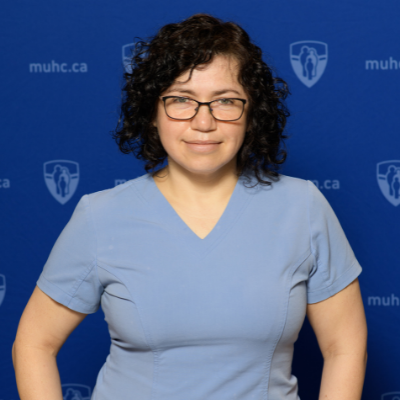 The Infection Prevention and Control team of the adult sites—winners of the Evelyn Malowany Award for clinical practice—Teams
If 2020 was a marathon, 2021 was an Ironman added to a marathon! After weathering 12 months of the pandemic, the surge continued and the team faced PPE fatigue, increased numbers of positive cases, and recurring isolation recommendations, education, and audits. During the 12-week peak of the Omicron wave, 1,418 COVID exposures were investigated, more than in the previous 15 months alone. Managing 43 outbreaks and pre-outbreaks, creating more hot zones, updating the COVID policy for the 24th time, and sending one nurse to Nunavik, are just a glimpse of how the team kept the MUHC safe during this second year of the pandemic.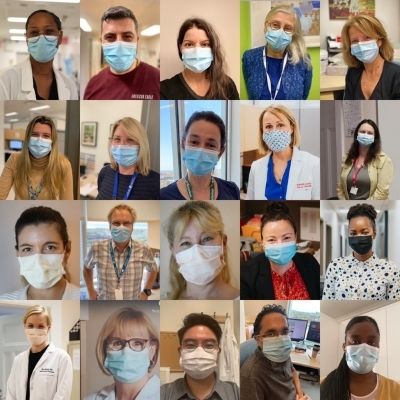 Krista Brecht, Advanced Practice Nurse for the surgery Pain Program—winner of the Valerie Shannon Award for outstanding Career
This prize is dedicated to a nurse that has had an incredible career and that couldn't be more evident than this year's winner! 
Krista has been a familiar face across the MUHC for decades. Her dedication, passion, empathy, hard work, and expertise on "pain" have been invaluable to colleagues in nursing, medicine, and beyond. Krista has been a scholar, mentor, educator, and advocate for patients throughout her career. She has generously given her time, no matter the hour or day of the week, and offered her expertise well beyond the walls of the MUHC, serving on multiple boards, workgroups, and think tanks across Canada. She has spoken developed teaching modules for multiple organizations. Krista is an exemplary role model for the nursing profession.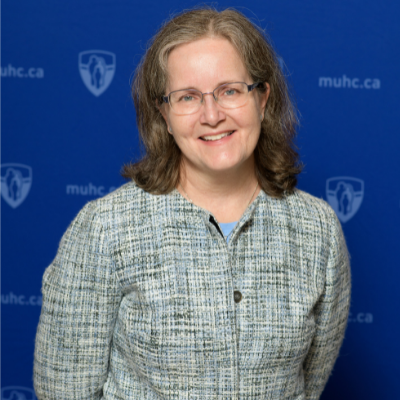 A diverse committee to choose the winners
This year's committee was co-chaired by Marie-Josée Bourassa and Josée Lizotte. Other members included: Jasmine Lee Hill — Surgery; Justine Gauthier—Neurosciences; Stephanie Lepage — Pediatrics; Laura Craigie—Medicine; Christine Lefebvre — Lachine Hospital; Tina Kusaian—Oncology; Ginette Aucoin—Women's Health; Rina Fusco-Ambulatory; Dorcas Jean—Comité de la relève infirmière ; Claudiane Poisson and Carissa Wong—Council of Nurses