NRMs are there when you need them most
When the leaders of our hospitals clock out after their day shifts, another group of outstanding people step in to take care of our hospitals: they are our Nursing Resource Managers, an extensively trained team with both nursing knowledge and crisis management skills. NRMs are people who began their careers on the frontlines as nurses, and then made the transition into a management role. When they show up for work, they are there to fill in for the MUHC's regular clinical leadership team. They become the managers of all patient care areas in the hospital! 
At two in the morning at the Lachine Hospital, an NRM responds to a call about an unstable patient requiring transfer from the medicine unit to the ICU at the Glen.   
On a Sunday afternoon at the Royal Victoria, an NRM is asked to get an incubator delivered to the MGH ICU, where a pregnant trauma patient has just gone into labor.  
At midnight at the Children's, an NRM is called for a code trauma in the emergency department. She is consoling a mother whose baby is in crisis. 
These are just some examples of how NRMs rise to the challenge of very difficult circumstances. They are dependable problem-solvers. Let's meet some of these incredible members of the MUHC team: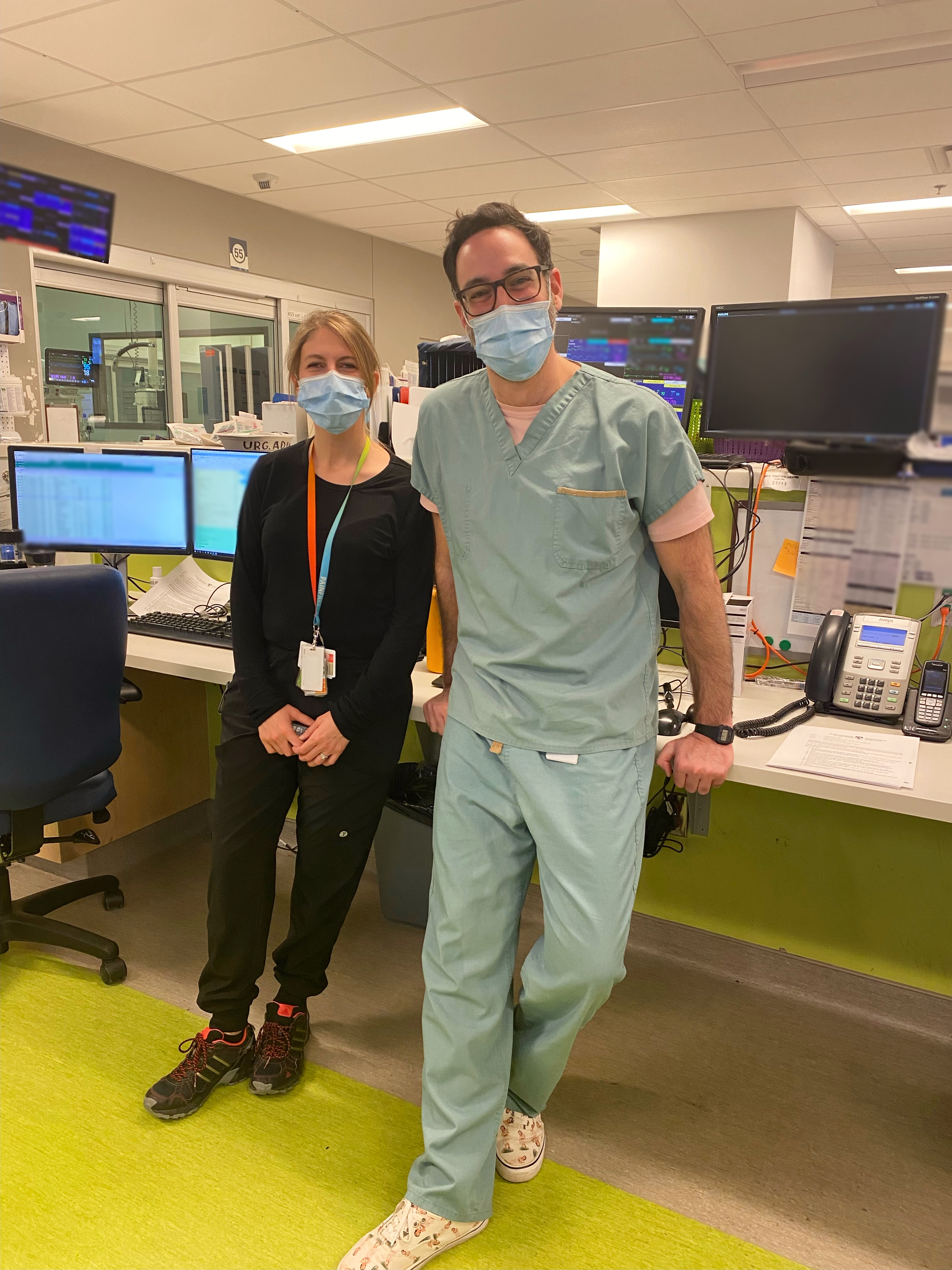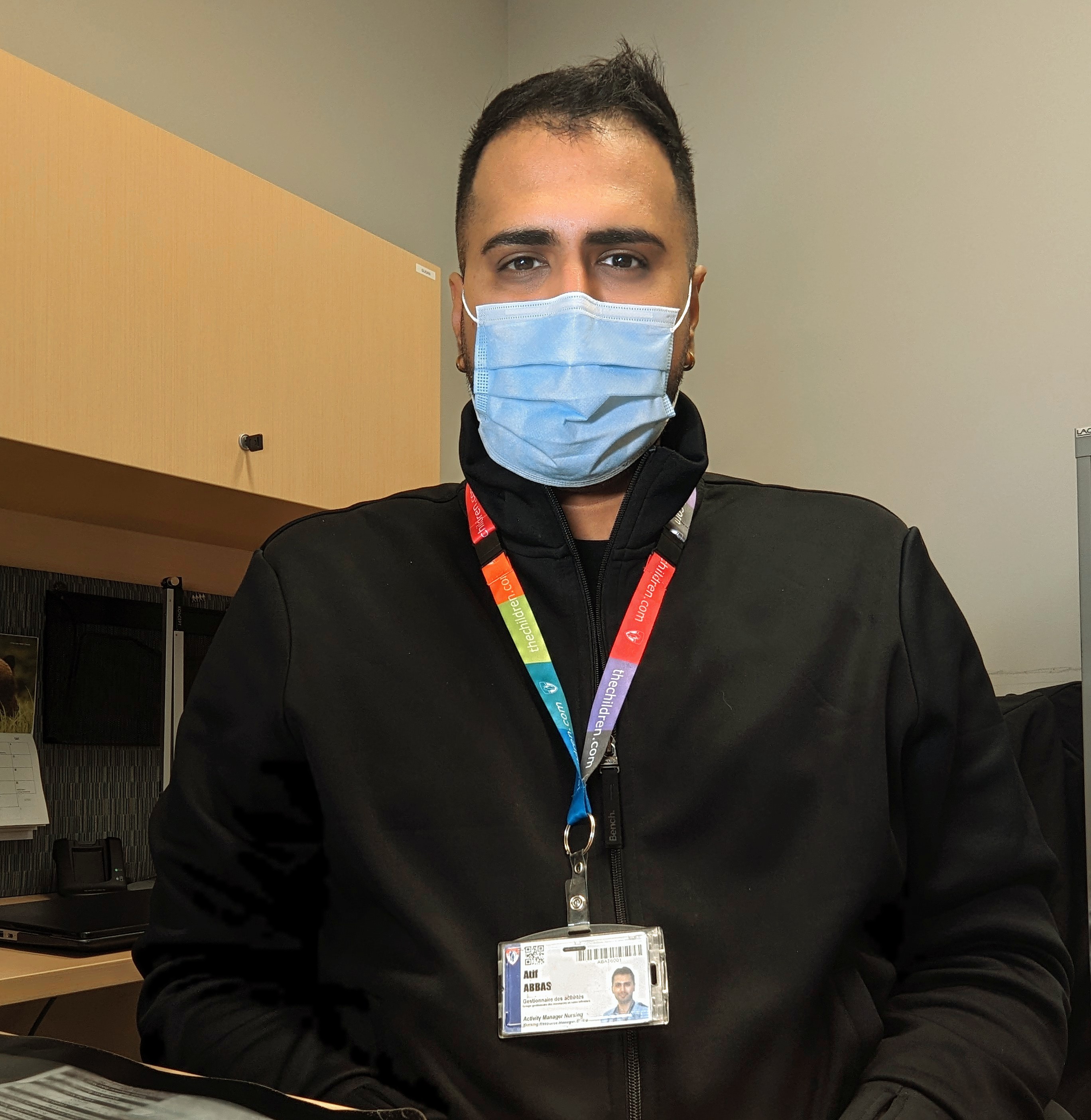 Laura Leblanc worked as an ER nurse before becoming an NRM. "My emergency background prepared me for this amazing job, and every day, I love what I do. There have been times when I've walked onto a unit who just recuperated from an incident, and I provided counsel that made a big difference. My mission is to assist nurses, PABs, and other amazing staff members who are working very hard." 
"Being an NRM requires a lot of courage," adds Marie-Josée Stonely, team leader of NRMs on adult sites. "They are very courageous people, and yet they are also very calm people. I tip my hat to my team for the stamina that they demonstrate every day. Many people would shy away from the situations that they face, but our NRMs shine." 
Myriam Menard, is the team leader of NRMs at the Lachine Hospital. "Lachine is a special hospital, and one of our strengths is the intimate relationship that exists between NRMs and each unit," she says. "Our NRMs know every patient in the hospital by name. Each person on my team is a competent manager, and I'm also very privileged to have the amazing administrative agent that I do. Oh yes, I am very proud of my team!" 
Michelle Bayard is an NRM at the Children's, and also a professor of nursing at Vanier College. 
"I love both of my jobs!" raves Michelle. "Being an NRM is an enriching experience. We're here to take pressure off of our beloved nurses, and my message to them is to always remember that you are not alone, no matter what you are facing. We're going to be there for you whenever you need it." 
"We are here to support, encourage and empower," adds Susan McIlvinney, team leader of NRMs at the Children's. "We do whatever we can to ensure that nurses have what they need to get their job done. It's a great deal of compassion and an extensive knowledge base that leads our actions."