New Dual Source CT scan arrives at The Neuro
A new Siemens Somatom Drive CT scan has recently been installed at The Neuro (Montreal Neurological Institute-Hospital) on the fifth floor in the Medical Imaging Department. This state-of the art model has two independent x- ray tubes and high-resolution detectors, providing patients with the first dual source CT available at the McGill University Health Centre (MUHC). Dual source CT can provide images previously unobtainable on single source CT scanners.   
The entire project took over three years to complete, from the planning stages until installation. Given the scanner's immense size and weight (6,000 pounds including the table) the machine had to be hoisted up to the fifth floor by a crane, then brought inside the building through an opening that had been created in the exterior wall of the nearly 100-year-old building.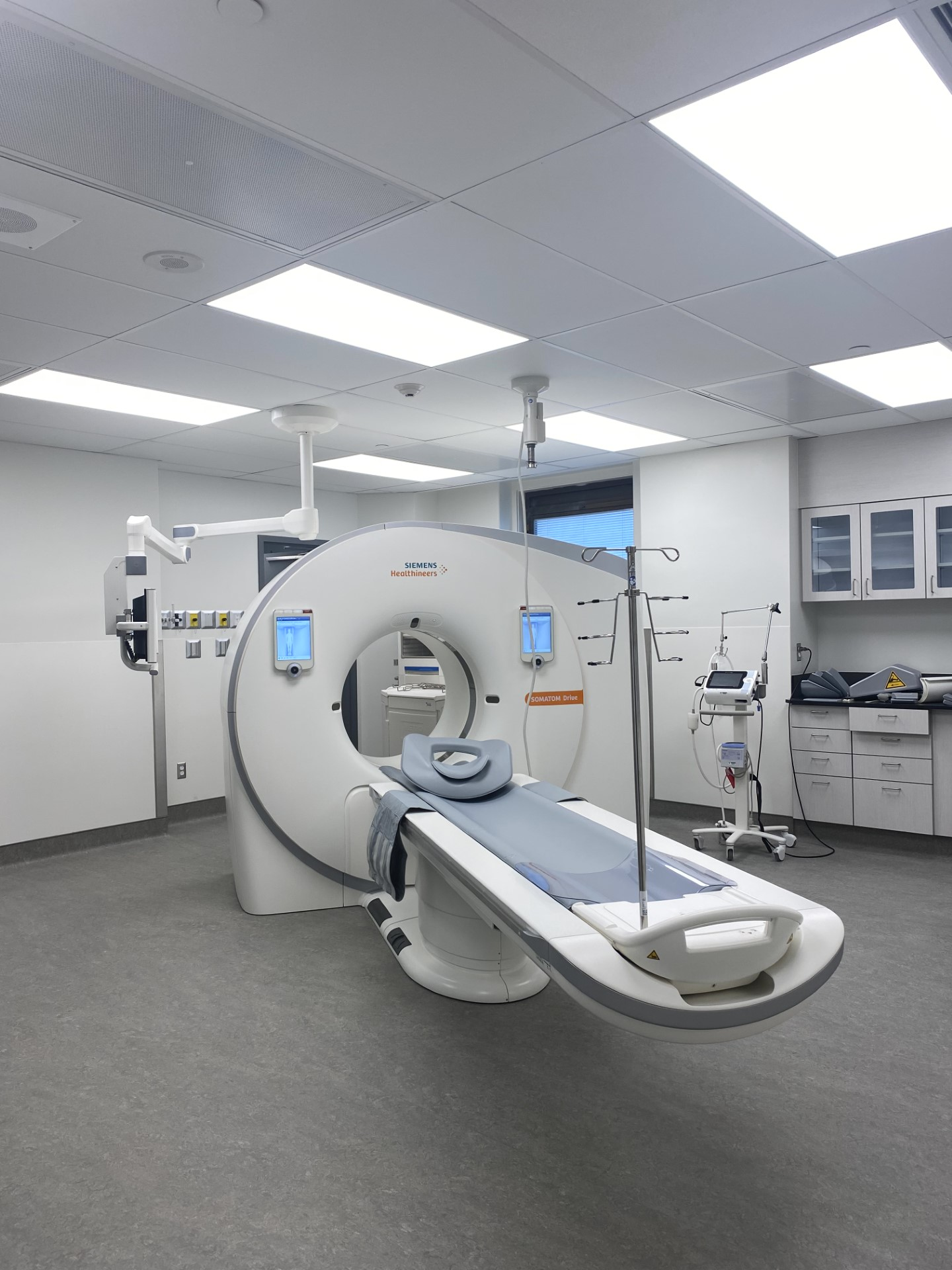 The Medical Imaging team at The Neuro (radiologists, technologists and nurses) helps diagnose and treat the most complex neurological and neurosurgical conditions in Canada. The arrival of this new CT scanner will permit even more accurate assessment of the patient's condition, provide superior anatomical and functional information, and contribute to superior outcomes.  
The Chief of Medical Imaging at MUHC, Dr. Jeffrey Chankowsky, praised the project management team for their diligence and expertise: "Having been involved with many similar construction projects in the past, this project was by far the most organized, with clear deliverables and timelines. The professionalism of the MUHC project management team is very much appreciated."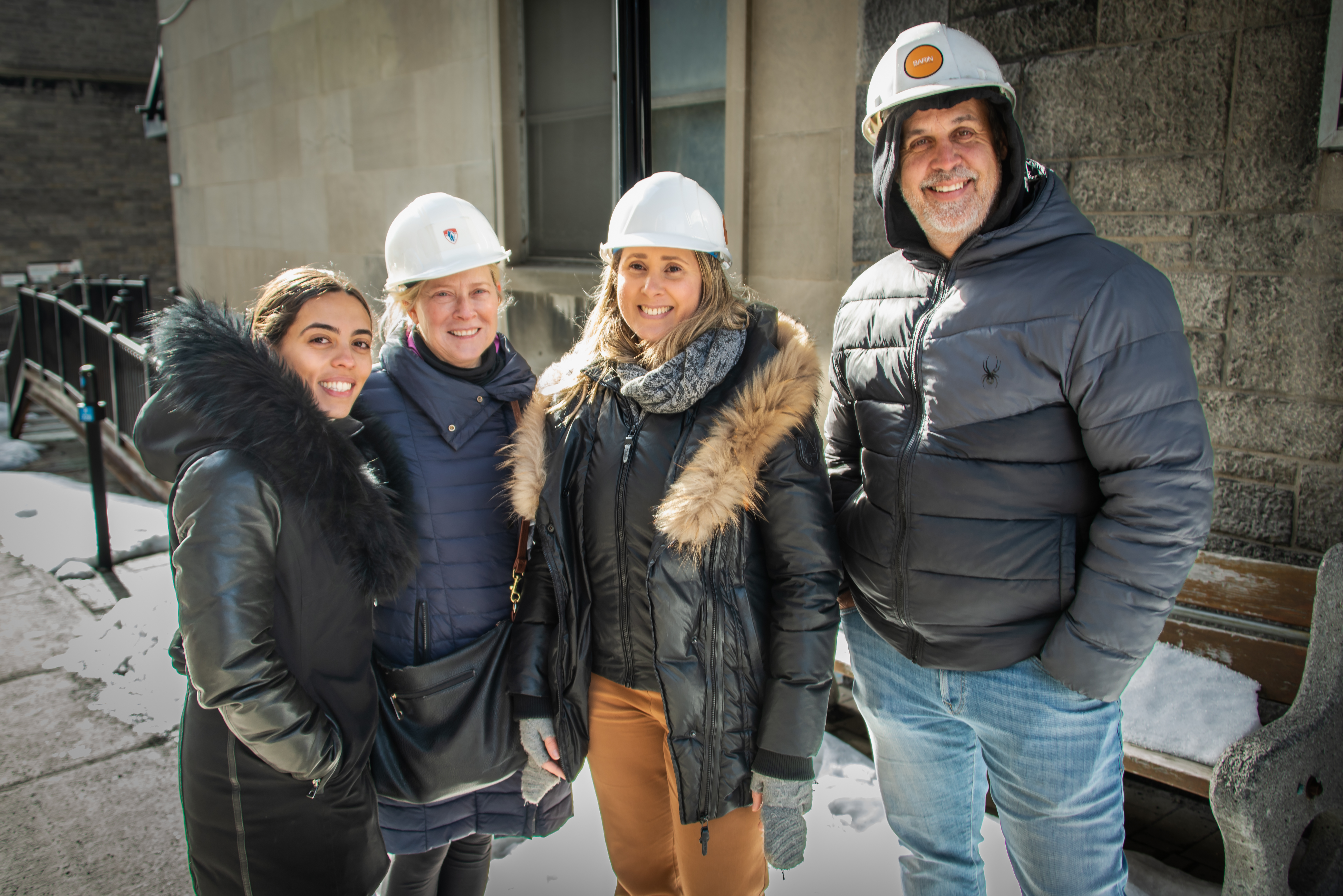 Project manager Ibtissam Benzyane from Technical Services describes this as the biggest project she's worked on in her MUHC career. She explains that although the machine is on the fifth floor, major work needed to be done on other floors for the instillation to be a success. "It felt like an obstacle course with important considerations to navigate each week," she says. "This is a wonderful team accomplishment." Other key players were MUHC clinical staff, engineers, architects, entrepreneurs, as well as the building services team at McGill University. 
The CT scanner is the first of four medical imaging devices being replaced at The Neuro over the next five years. Next up is the Neurointerventional Angiography suite, followed by the fluoroscopy suite and finally the MRI unit.