On a mission at the Lachine canal!
If you were out taking a stroll on the Lachine canal near the Atwater market yesterday, you may have seen members of the Montreal General Hospital's Trauma Team. Dressed in bright yellow t-shirts, they were out sharing an important safety message: be safe, be visible and wear a helmet. The team gave away over 200 reflective armbands and stickers, which help people to be visible to drivers at night. They also adjusted cyclists' helmets, teaching them how to properly wear their helmet. 
"We would rather take the time to speak to people during events like these than to meet them in our Trauma Centre as a patient," said Tara Grenier, Injury Prevention Professional.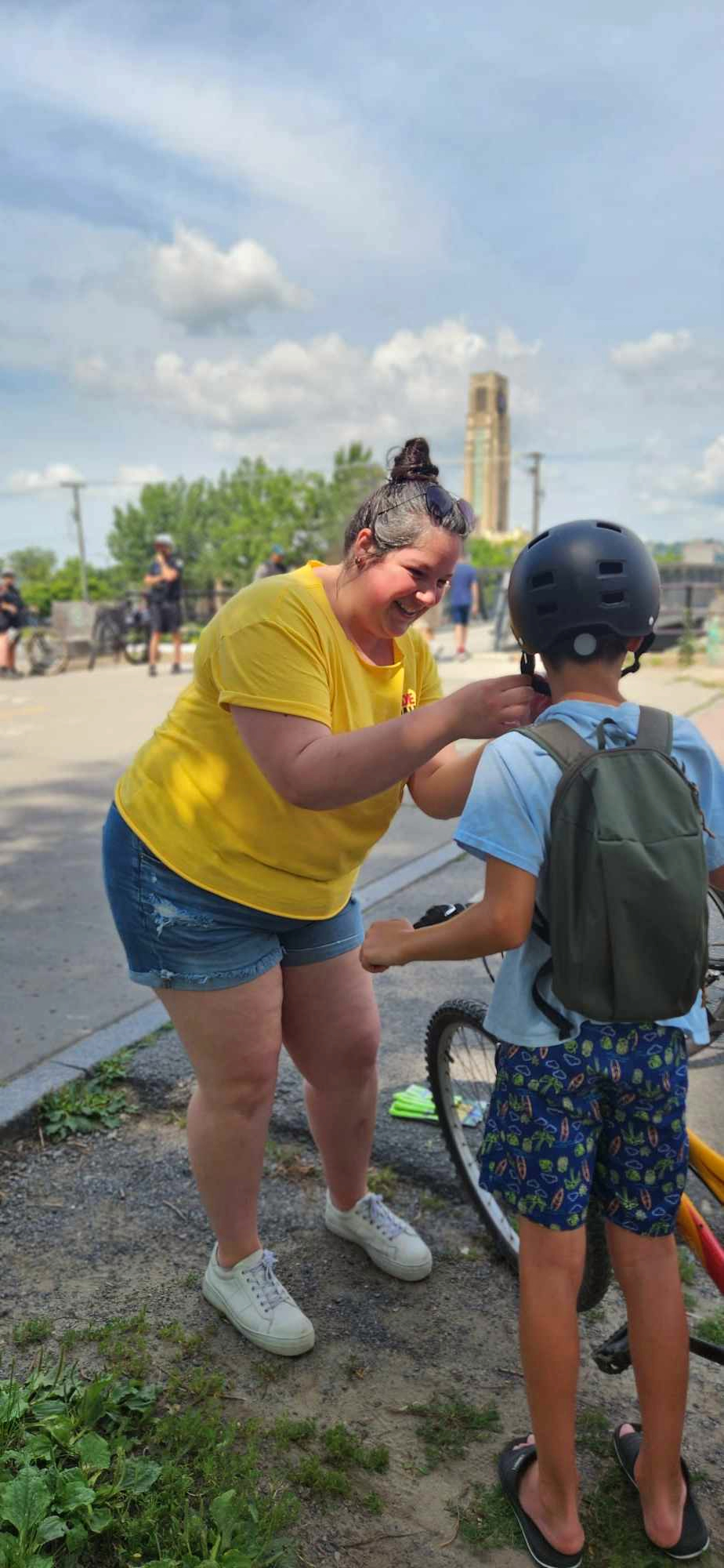 Members of Parks Canada and the SPVM were also present, passing on their own respective safety messages. The Trauma Team's awareness and prevention activities are supported by the Montreal General Hospital Foundation.