MGH 14 – Forever etched into the hearts of those who called it home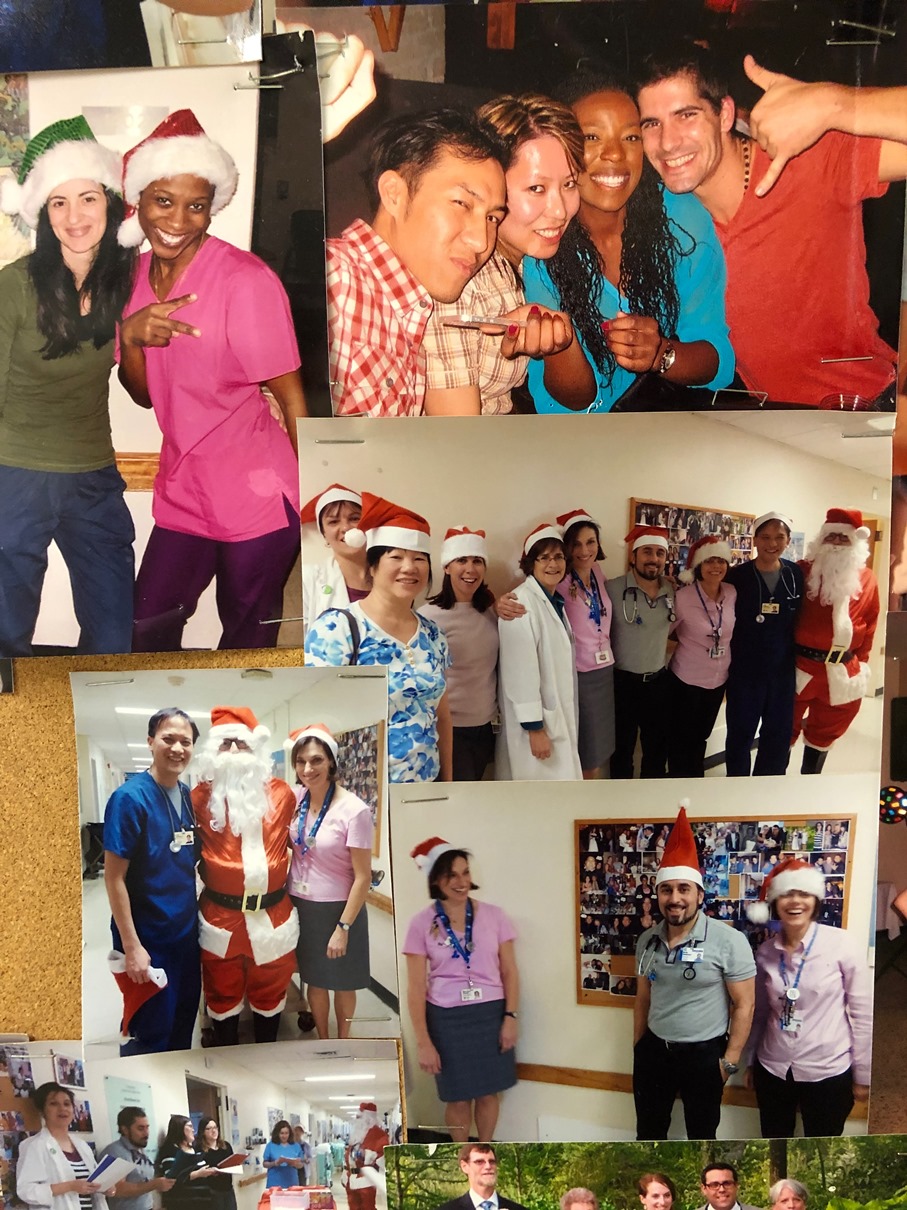 To the rest of the Montreal General Hospital (MGH) of the MUHC, the 14th floor was known as the Stroke and Traumatic Brain Injury (TBI) unit, the birthplace of a highly esteemed accredited secondary stroke centre and an accredited TBI program. To those who worked on the unit, MGH 14 was home.

"We became family," says Mario Glave, who spent 25 years going above and beyond for patients on the unit.
MGH 14 drew together some of the most dedicated, passionate, and kindhearted experts in stroke and TBI care. From PABs (patient attendants) to nurses, occupational therapists to speech-language pathologists, physiotherapists to doctors, staff held an impressive set of mutual values when it came to patient care. No victory is small. Patience is primordial. Rehabilitation is a process, not a place. These attitudes defined staff not just as professionals, but as people.
"We grew up together," says Karen Kenny, a nurse who first came to MGH 14 in 1990 as a student. "The success of our unit wasn't just about medical advances. It was about the way we put our heart and soul into this place."
More than physical well-being
Staff on MGH 14 concerned themselves with much more than just patients' physical health. They valued patients' morale, their emotions. They cared about patients' families. Years' worth of benevolence and compassion prove it.
"We had a patient who'd been found on the floor of his house days after suffering a stroke," says Mario. "He didn't have many people in his life – only one friend and a dog. I decided to drive to Verdun during my lunch break to pick up his friend and his dog, and bring them to the hospital. The patient couldn't believe it. He was so happy!"
Tears of joy were shed that day, as they often were on MGH 14. Staff saw patients through all stages – from being in a coma to opening their eyes; from mumbling a few words to holding entire conversations. This instrumental process did more for patients than just re-teach them basic skills; it helped them remember who they are.
"Many came back to visit us after rehabilitation," says Mario. "I lived for those moments, those hugs," he tearfully says.
Karen echoes these same sentiments.
"Patients and their families could come in very hesitant at first. But as they got to know us, they'd realize how much we cared. They became part of the team, and in a way, we became part of the family."
Home is where the heart is
Over the years, MGH 14 grew to include extended 'family' too. The Rendez-Vous Trio, for instance, lifted spirits every week through sweeping live renditions of jazz, classical and popular film songs. These volunteer performances made the entire unit echo with sweet piano, flute, and guitar for over an hour. 
"I went room to room, escorting patients into the hallway for a front row seat!" chuckles Mario.
At Christmas time, carolling, gift-giving and an appearance from Santa Claus fostered a warm ambiance of holiday cheer on the unit. For Halloween, staff sold sweet treats while dressed in colourful costumes. Hot Dog Days were also extremely popular, serving up what many considered to be the best hot dogs in the whole hospital. In spring, staff got together during off hours for memorable fishing and hiking trips, and visits to apple orchards and sugar shacks.
"Being part of MGH 14 was a blessing and a privilege," says Mario.
October 17, 2019 will mark the end of a sweet chapter for MGH 14, as the consolidation of stroke and neurology inpatient services will mean transferring beds to other parts of the MUHC.
"I'm really going to miss it," says Karen who, amidst heavy-heartedness, has chosen to foster the same spirit of hope she gave patients over the years. "My values tell me to look forward to meeting new people. I'm going to have a new family."
To all those who contributed to making MGH 14 the outstanding place it was, thank you. Keep shining your light in this next chapter.