To loved ones and friends of MUHC patients
Have you felt like you're not doing enough for a loved one who's in the hospital? The truth is all those little things you do count. This week is National Caregiver Week in Quebec and we want to remind you of the positive difference you're making in the life of your loved one. 
What kind of difference am I making? 
We posed this question to Josée Lizotte, MUHC nursing practice consultant, on behalf of family members and caregivers. Josée has a wealth of experience partnering with caregivers and she says, whether related by blood or not, the people who support a hospitalized person are precious. 
"You feel sometimes like you can't do anything, but understand that your presence is something you're doing. In the ICU, for example, you may wonder if a family member needs to be present when the patient is intubated and unconscious. But some patients report when they wake up that they felt the other person's presence. What does this tell us?"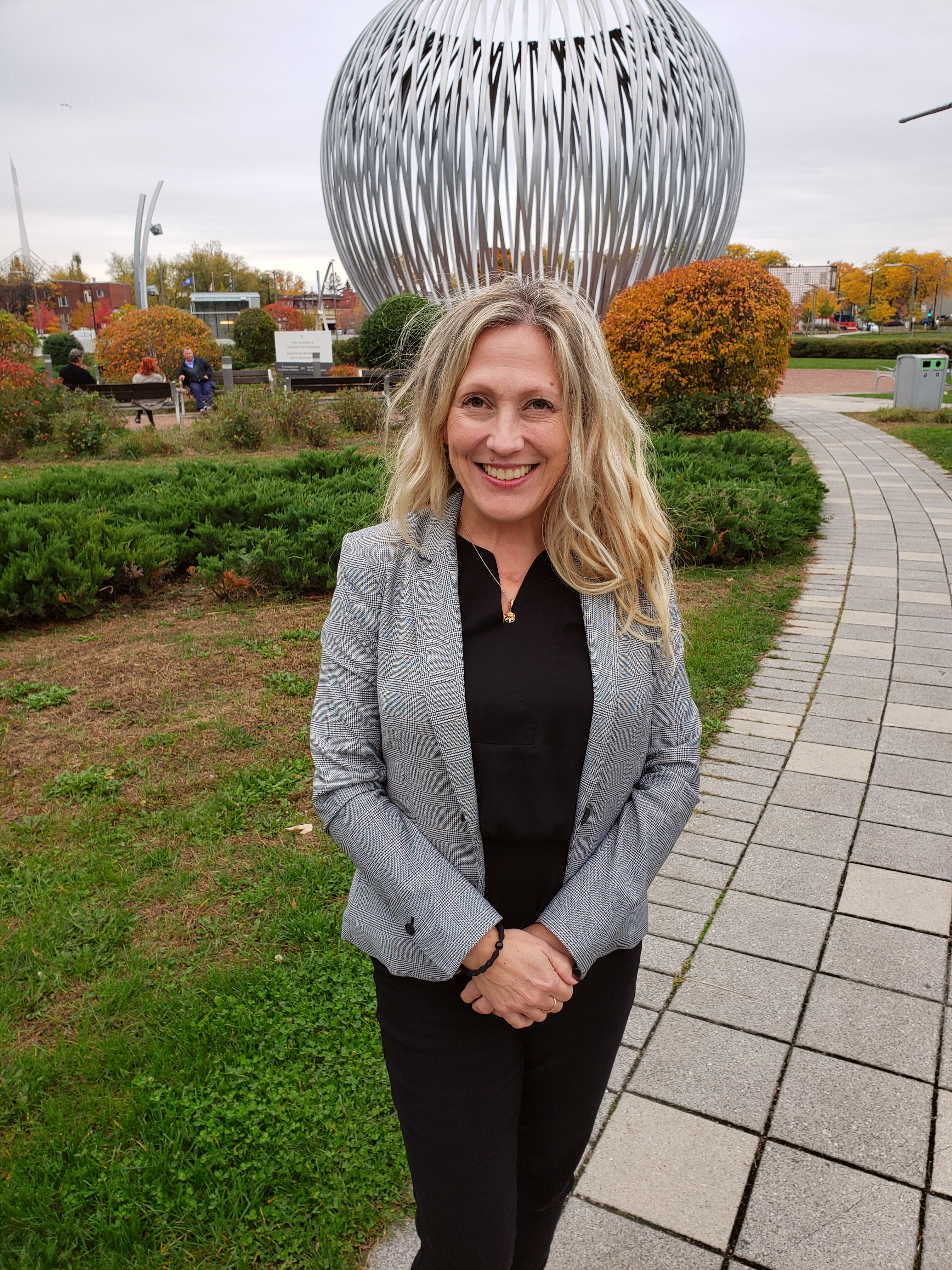 As healthcare workers, it impacts us greatly to see how our caregivers are so full of heart. They work around busy schedules to check in with their loved one. They make an effort to forget time, so to speak, because they want to be present. They express words of encouragement, even when they themselves are feeling privately discouraged. Caregivers advocate for their loved one's safety which makes them an indispensable part of the care team. 
"Speaking from observation as well as scientific study, caregivers boost the patient's morale and lessen their anxiety," notes Josée. "They have the right words to say. For example, I've seen patients resist eating or taking their medication until the caregiver encourages them. It's very impactful to watch!" 
Caregivers also help organize the patient's personal items. They'll set a pair of reading glasses at bedside or place a glass of water within reach. Not only are these gestures kind, but they also safeguard the patient by enabling them to rest in bed.  
Avoid burnout  
In some instances, caregivers may have to switch gears to avoid burnout. We remind caregivers not to push themselves to the brink; instead, speak to the care team who will try to help alleviate your stress. 
"We can put you in touch with your loved one over the phone or you can shorten your hospital visit," says Josée. "You don't have to always follow up during the day. Instead, try following up in the evening after you've rested." 
Whenever a caregiver is feeling exhausted, it's important that the hospital is aware. 
"I remember when my grandmother was hospitalized, I had a big discussion with my mom. I was able to give her a few simple things that she could do. My mom was so happy! It meant that she could contribute. I want loved ones of MUHC patients to be assured that those small gestures count," says Josée. 
To those who are considered family by patients at the MUHC, thank you for your loving kindness. You're making a huge difference in the wellbeing of your loved one. 
Small gestures with big impact: 
Visit your loved one at mealtime. To help stimulate their appetite, try describing the food to them. 
Put hand cream on them. 
Set personal items within reach. 
Call them. 
Speak words of encouragement. 
Draw strength from your close relationship.