It's not a wrong number...it's the MUHC. Please pick up the phone!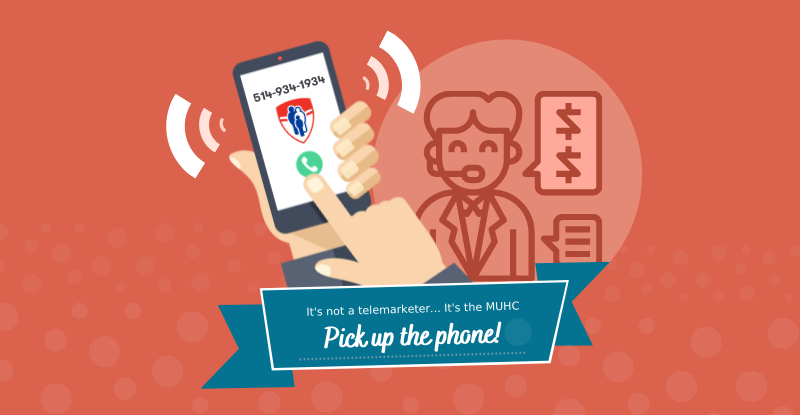 Starting January 18, 2022, when the McGill University Health Centre callsyou, the hospital'smain telephone number, 514-934-1934, will appear if you have caller ID. Previously, the phone number appeared as No Caller ID, which led some people to avoid picking up thephone. 
The MUHC calls patientsfor many reasons, to book appointments, to arrange a follow up or to disclose results. The MUHC hopes that by unmasking its phone number more people will answer our calls, which will strengthen communications, save time and increase patient satisfaction. 
Please answer all telephone calls from 514-934-1934, so that you do not miss any important news or information from the hospital.
We are confident that this change will improve the quality and efficiency of communication with our patients and as a result, enhance the standard of our services to the community.