Glen Site ICU on track to obtain platinum ECMO certification
The critical care team at the Royal Victoria Hospital of the McGill University Health Centre (MUHC) is seeking to become a centre of excellence in ECMO – or Extra Corporeal Membrane Oxygenation – a treatment in which blood is pumped from the patient's body into a membrane oxygenator that temporarily oxygenate the blood, bypassing the heart and/or lung function. The team would like to obtain a platinum certification from the Extracorporeal Life Support Organization (ELSO), an international non-profit consortium that provides support to healthcare professionals in the field of ECMO.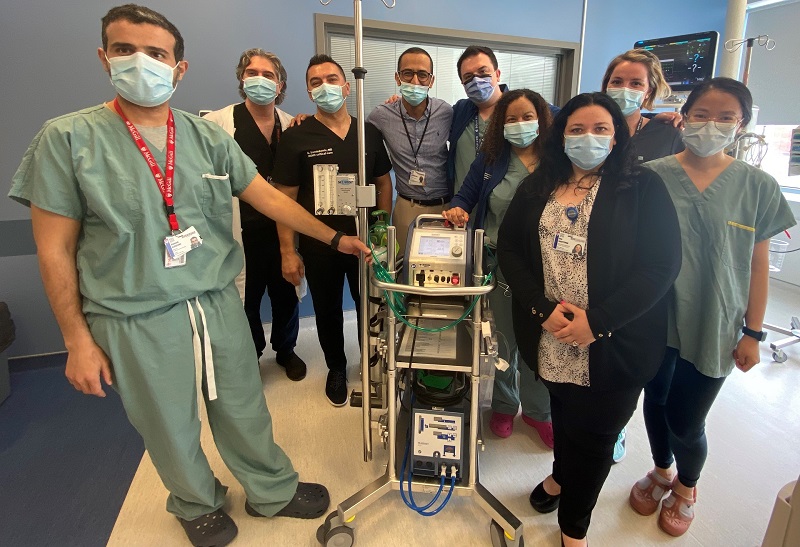 "We realized that there was a niche for this type of expertise and we wanted to push the envelope," says Dr. Gordan Samoukovic, director of the ECMO program at the MUHC. This recognition is very important because it means we will be recognized as a centre of excellence based on the international standards established by ELSO."
The Toronto General Hospital is the only other institution in Canada aiming to achieve platinum status in the next few years.
COVID a game changer
ECMO has been very helpful over the past two years, when some patients' lungs were so badly damaged by COVID 19 that this was the only option of last resort before death. With the increase in severe cases of COVID 19, the desire to expand the ECMO program intensified. A one-year training course has been developed as part of the educational component required to achieve platinum certification. Dr. Samoukovic already has one graduate on his team; two more are in training, and others will join in the coming months.
Saud Aldeghaither and Nawaporn (Amy) Assanangkornchai, both learning alongside Dr. Samoukovic and Dr. Hatzakorzian, say the training is beyond their expectations. "We are fortunate to do the training with Dr. Samoukovic. He is also a cardiac surgeon, so we can do cannulation, a delicate procedure to install ECMO. That's probably what sets the McGill program apart," indicates Dr. Aldeghaither.
His colleague Dr. Amy Assanangkornchai agrees: "Being able to learn how to cannulate is truly unique. Also, the high caseload of patients with severe COVID has led us to work even more as a team. We learn from the respiratory therapists, perfusionists and nurses. It is an enriching experience from every point of view."
Dr. Dino Alexopoulos, who is in training at the intensive care unit, appreciates the presence of these two ECMO fellows who can support him with decision-making. "We already had a multidisciplinary approach to critical care, and now it goes further, because we realize that consultants from other specialties are also coming to work in the ICU."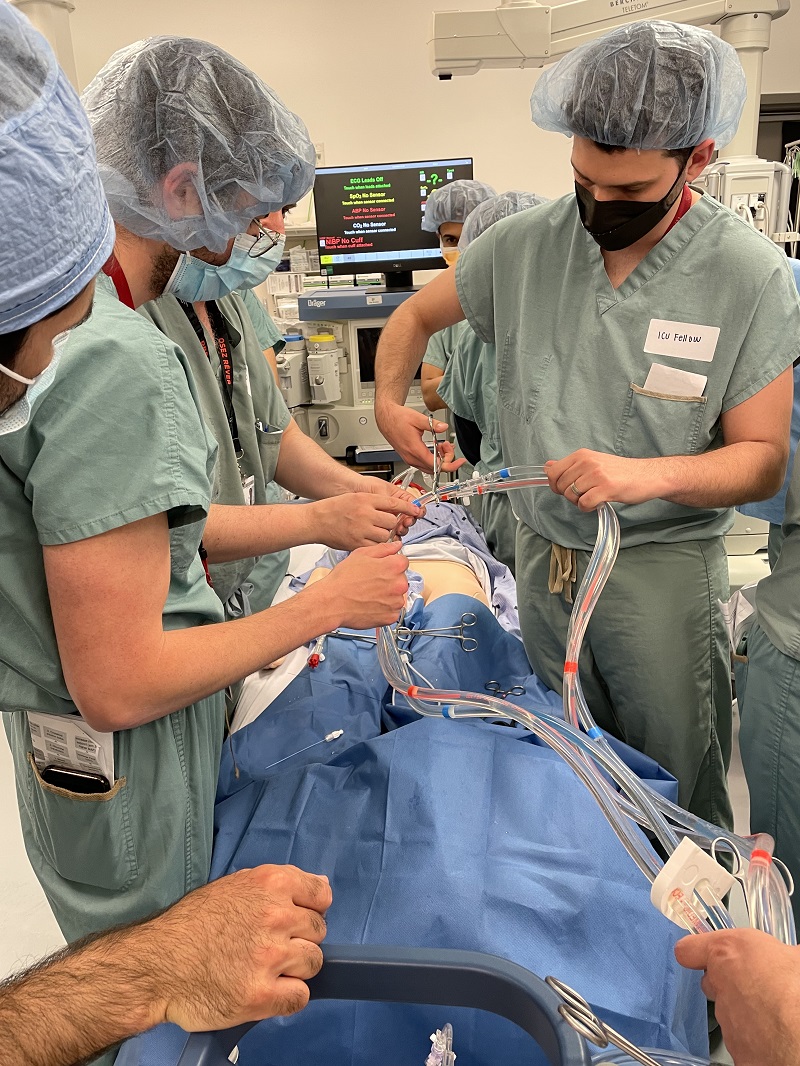 Dr. Samoukovic is proud of his brigade, which stood out at the annual ECMO conference held in late February 2022 in Riyadh, Saudi Arabia: " Our team members gave the best presentations to experts from around the world. They were able to showcase the best of the MUHC ECMO approach. Specialists from the Arabian Peninsula want to come here for training and want us to help them set up a program like the one at the Royal Victoria Hospital."