The best possible care to sickle cell patients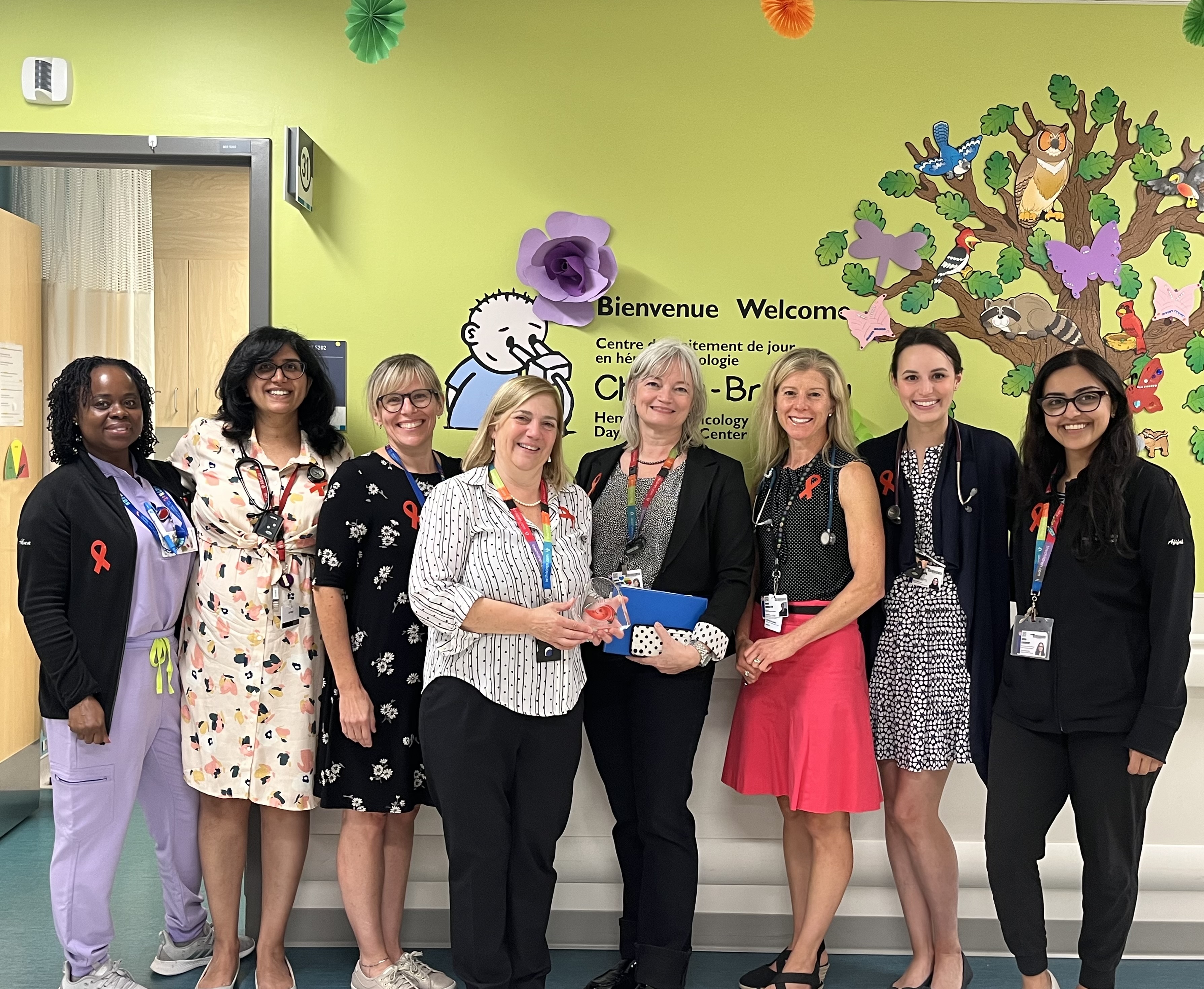 During Sickle Cell Awareness Month, the MUHC is proud to celebrate its exceptional team who works tirelessly to provide quality support to adult and pediatric patients with sickle cell disease. Sickle cell is an inherited blood disorder where abnormal hemoglobin causes red blood cells to become rigid and deformed, so they look like a sickle used to cut wheat. This causes anemia and episodes of intense pain that start suddenly and can last for days, as well as other complications. 
"Our patients and their families face many challenges related to their chronic illness, and our collaboration enables us to provide the best possible care, bringing to the fore the knowledge and expertise of each one of us. It's an absolute pleasure and a privilege to work with such a supportive and dedicated team. " - Vanessa Di Schiavi, nurse practitioner.   
Our everyday heroes: 
Dr. Sharon Abish, Dr. Surabhi Rawal and Dr. Vicki Scholten, experts dedicated to the cause. 
Nurse clinician Sophie Lacoste and nurse practitioner Vanessa Di Schiavi, who provide care and comfort at every turn. 
Social worker Laura Johnston, a pillar of support for patients and their families. 
Child specialist Afifah Chaudhry, who brings smiles and moments of joy to children. 
When necessary, we also regularly consult hematology-oncology psychologists and physiotherapists for their expertise and assistance. Together, on Sickle Cell Awareness Month and beyond, let's continue our commitment to sickle cell patients!