Staff are in high spirits after receiving their COVID-19 vaccine! Find out what each person has to say about being vaccinated. 
To each employee who took the opportunity to be vaccinated at the MUHC, thank you. To those eagerly awaiting their turn, know that we hear you. Your time is coming, too.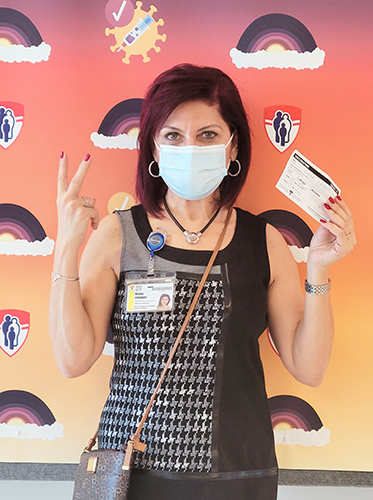 Wafaa Chebaro, Clinical Research Coordinator, Centre for Innovative Medicine
One step closer to being COVID bulletproof! Please get vaccinated so that we can all be COVIDproof!
---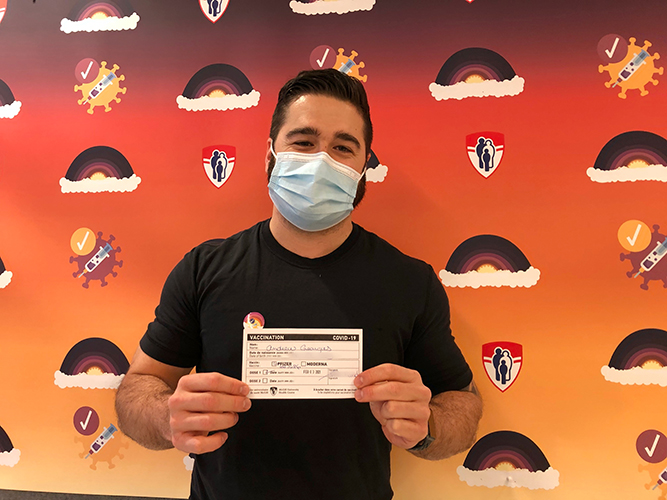 Andrew Georges, Section Manager, Operations and Process, Housekeeping, Glen site
The main reason for my choosing to be vaccinated was not only to protect myself, but also my family, friends, colleagues and fellow citizens. As someone who provides support to our clinical mission, I know that if I can't be at work due to illness, I can't lend my support to those who need it most on the units.
---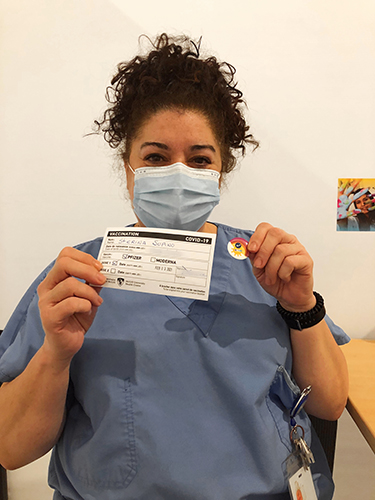 Sterina Supino,  Housekeeping
I was vaccinated to protect myself, my family and the people around me, because I work at the hospital. I really believe in the vaccine. I've always believed in vaccines.
---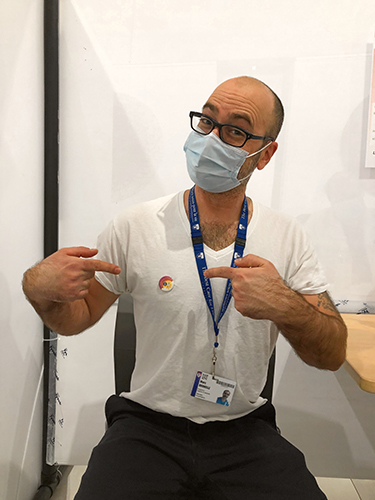 Marc Brunelle, Housekeeping
92% is always better than 0%. That is my motivation: protection of my family and my co-workers.
---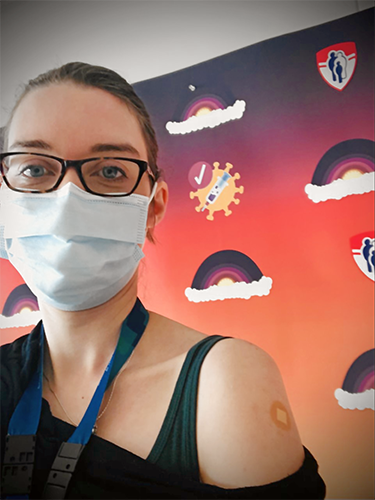 Laura Craigie, infirmière de pratique avancée, Advance Practice Nurse, Cardiology Medical Mission
Side Effects: Happiness & Hope!
---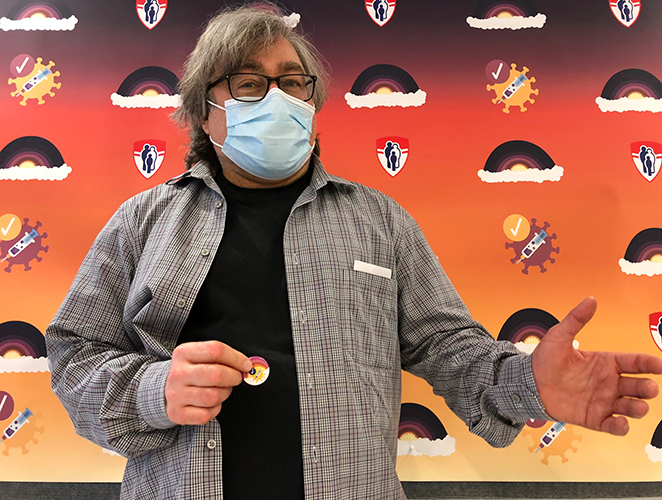 Morris Zidle, Parking
I personally feel great receiving the vaccine. I am contributing to the well-being of my family and friends, my fellow colleagues at work, the community in which I live and everyone with whom I am in contact. I look forward to a more normal future and a better tomorrow!
---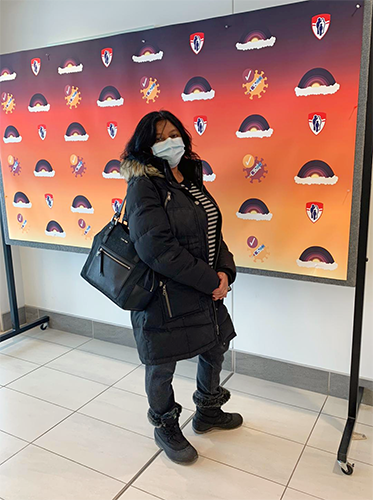 Ranee Dwarka, Assistant Nurse Manager on the Orthopedic, Trauma Service , Neurosurgery and TBI program at the MGH
I feel very blessed and fortunate to have received the first dose of the vaccine.
---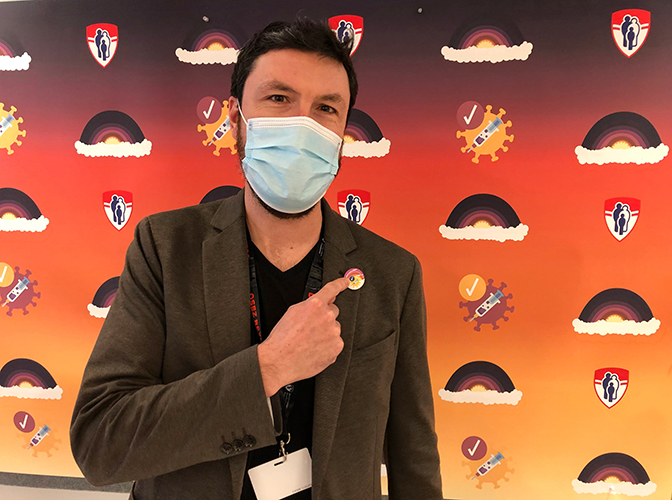 Pierre-Marc Legris, Director, Technical Services
I got vaccinated to help reduce the spread of the virus and especially to protect my relatives, colleagues and our patients.