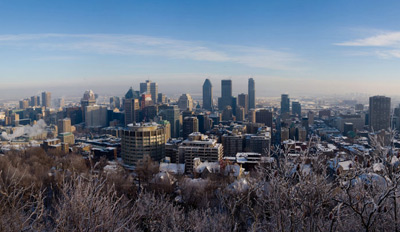 Montreal is a diverse and dynamic metropolis known for its joie de vivre. A great place to live, with plenty of restaurants, night life, conventions, and exhibitions, Montreal is famous for its annual Jazz Festival, Film Festival and Just For Laughs – the international comedy festival.
Montreal is also clean and safe. It has one of the lowest crime rates for a major North American city, as well as plenty of parks, skating rinks, ski trails and cycling paths just minutes from major business and cultural areas.
One of Montreal's most valuable assets is its low cost of living. Housing is readily available at competitive prices and a first-rate public school system offers quality education through all ages. In addition, the public healthcare system guarantees access to free medical care for all residents.