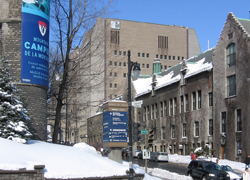 Montreal Neurological Hospital
3801 University Street
Montreal, Quebec H3A 2B4
(514) 934-1934
The Montreal Neurological Hospital is a unique academic medical centre dedicated to neuroscience. Here multidisciplinary teams of basic and clinical scientists generate fundamental information about the nervous system and apply that knowledge to understanding and treating neurological diseases.
A unique academic medical centre dedicated to neuroscience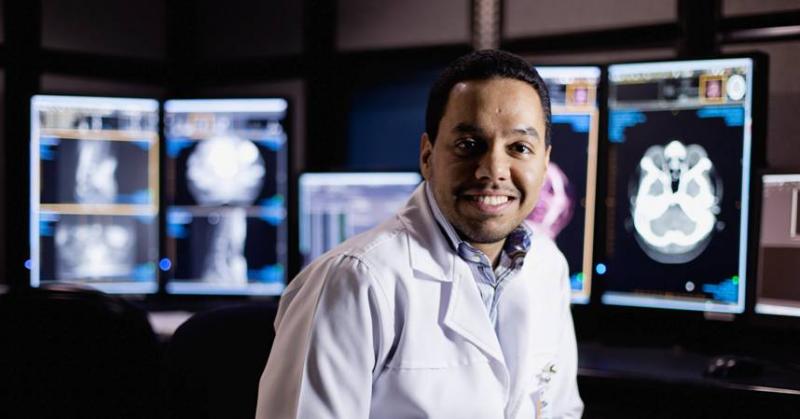 Since its founding, the Montreal Neurological Institute and Hospital (the Neuro) has maintained a close relationship with the Royal Victoria Hospital (RVH) and the two institutions mutually support each other through shared resources. This relationship will change in 2015 when the RVH moves to the Glen site. As such, a transition plan has been developed to comprehensively address this change and ensure that the Neuro continues providing safe and high-quality patient care. Since the Neuro will eventually relocate to the Glen site, this plan is temporary in nature.
The transition plan includes:
Expanding Emergency Services capacity to treat patients that meet a specific profile
Build a satellite pharmacy on site that is supported by the Glen site and the Montreal General Hospital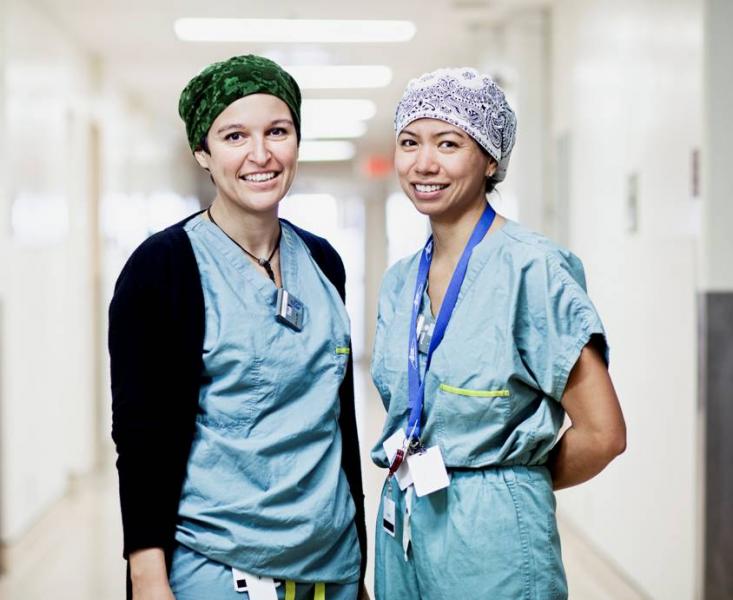 New functions to be performed at the Neuro:
Electrocardiography
Holter
Echocardiogram
Plasmapheresis
Tracheostomies
Hemodialysis
Point of Care Testing
Nursing Specialists in wound care, Psychiatry, Palliative care, off hours Nursing Resource Management
Find out more about the Neuro by clicking here or visit their website at theneuro.ca.
A look ahead: Neuro departments and services in 2015
Since the Neuro will not be moving in 2015, all departments and services currently offered will remain the same. Here is a complete list of departments that will be offered at the Neuro as of April 26, 2015:
Services offered in 2015

Programs

Amyotrophic Lateral Sclerosis

Neuro-Oncology

Cerebrovascular Disorders

Pain syndromes of the central and peripheral nervous system
Epilepsy

Secondary and Tertiary Stroke Care

Movement Disorders (ex. Parkinson's Disease)

Traumatic Brain Injury

Multiple Sclerosis

Research Institute
Helpful Information
The main entrance of the hospital is at 3801 University Street, located north of Pine Avenue. Cars or taxis may drive up to the main entrance and drop off passengers.
Click to see the MNH hospital map.
Click to see the Google map of the MNH area.

Handicap Access
Handicap entrances are north of the main entrance on University Street, or through the ambulance entrance at the rear of the hospital.
Bus and Metro
The nearest metro station is McGill on the green line, which is located at the corner of University Street and de Maisonneuve Boulevard. It will take you approximately 20 minutes to walk from the McGill Metro station to the main entrance of the hospital.
Convenient bus numbers and bus stops are: The most convenient bus route is the
#144. Exit at the stop on Pine Avenue and University Street
# 535 at Parc Avenue and Prince Arthur Street
#107 at Pine Avenue and Doctor Penfield Street
#24 at Sherbrooke Street and University Street.
Parking
Parking near the hospital is limited. There is a parking lot north of the main entrance on University Street, where the rates are posted. Weekly and monthly permits are available for visitors/patients from McGill University (514-398-4559). There are also a few handicap spaces available off University Street through the ambulance entrance, just south of the main entrance.
Reserved areas and signage must be respected at all times. Individuals who do not respect the No-parking signs may be ticketed or have their car towed.
Admission Date and Time
The Admissions Office (514) 398-1900 will try to let you know in advance of the day and time you will be admitted. In some cases, your admission date could be delayed on short notice. Upon arrival, you should register with the Admissions Office, 165C on the ground floor near the Information Desk, and have a hospital card made (if you don't already have one).
Please follow any pre-operative instructions that may have been given to you.
What to bring
Although the hospital provides hospital gowns, you may feel more comfortable in your own pyjamas/clothing, housecoat, and slippers/shoes. You should bring a toothbrush, toothpaste, tissues, shaving items, soap, skin lotion, sanitary supplies and other personal-care articles. Since storage is limited, you are asked not to bring large suitcases.
Please bring all medications that you are taking. This will ensure that the admitting physician or nurse can verify the exact medication and dose that you have been prescribed.
You should also bring your valid Medicare card and Neurological Hospital card. If you do not have a Montreal Neurological Hospital card, the Admissions Office staff will make one for you.
Consent
At the time of admission, you will be asked to sign a general consent form for treatment and tests. For patients under the age of 14 years, the person with parental authority will be asked to sign on the patient's behalf. For patients who are incapacitated, the curator, spouse, tutor or close relative may sign the consent form. For further information, contact the Social Service Department ((514) 398-1916) or the office of the Public Curator (514) 873-4074.
At the same time, you will be asked whether or not you agree to release medical information to your insurance company and/or to referring doctors, hospitals or clinics. You can choose not to release information outside the hospital. Please be assured that the refusal to release information will in no way influence the quality of the treatment you will receive.
Cafeteria
The Café Neuro coffee shop (514-398-1926) is located on the third floor and sells meals and snacks. It is open to patients and visitors during the following hours:
7 a.m. to 7 p.m., Monday to Friday
7 a.m. to 7 p.m., Saturdays, Sundays
A cafeteria and vending machines are available at the Royal Victoria Hospital. They are accessible via the third-floor bridge connecting the Montreal Neurological Hospital with the Royal Victoria Hospital.
Visiting hours
Regular visiting hours are from 8 am to 9 pm. These hours may be modified based on a specific patient population or nursing unit's needs.
Information about patients
Your family or friends may call the nursing station on your wing any time (day or night) for information about you. For security and confidentiality reasons, information can be relayed only to those whom you, the patient, have authorized to receive information. Please choose a spokesperson that will pass information on to other members of the
family.
Montreal Neurological Hospital