Montreal General Hospital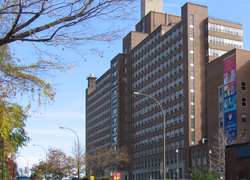 Montreal General Hospital
1650 Cedar Avenue
Montreal, Quebec
Canada H3G 1A4
514 934-1934
The Montreal General Hospital (MGH), founded in 1821, enjoys a distinguished world reputation, as well as an impressive history of community service. The MGH, a pioneer hospital in North America, introduced teaching at the bedside and founded the first medical school in Canada — the Faculty of Medicine at McGill University.
The hospital has remained a teaching hospital for the century and a half of the Faculty's existence. The Montreal General Hospital is dedicated to patient care through diagnosis, treatment, research and teaching.


Getting Here
Maps
Public transportation
Finding your way
Parking


Visiting a Patient
Visiting hours
Visiting guidelines
Overnight stay for families




Care and Services
Clinical departments
Treatment programs and clinics
Patient and family services
Facilities and amenities
Emergency Department

Open: 24 hours a day, 7 days a week

Access: Entrance merger of Ave. des Pins and Chemin Cote de Neiges, ground floor

Services: tertiary trauma centre, medical emergencies, psychiatric emergency department and short stay unit

Contact: 514 934-1934 x 48090

In 2015, several MGH clinics and services (including cancer care) moved to the Glen site, and ophthalmology moved to 5252 de Maisonneuve Blvd. W.
Find out more by clicking here
---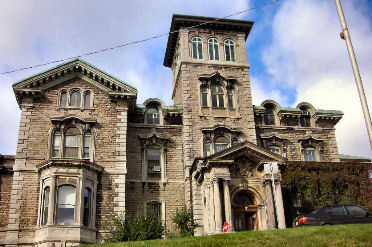 Allan Memorial Institute
Situated at 1025 Pine Avenue West, the Allan Memorial Institute continues to house our Ambulatory (out-patient) Psychiatry services.
---
Montreal General Hospital