The MUHC is an accredited secondary and tertiary stroke centre.
Services Offered:
Expert care in the diagnosis and management of acute stroke
 
The multidisciplinary stroke team offers rehabilitation services to help people recover from their stroke
 
The program is involved in research, teaching, and outreach activities
 
The stroke prevention clinic provides specialized care for people who have experienced a stroke or transient ischemic attack ("mini stroke")
Telephone consultation service for physicians. 
For urgent inquires please call locating and request to speak to the Stroke Neurologist on call at:  514-934-1934-1-53333
The stroke prevention clinic accepts requests made by a physician.
The request can be sent by fax
Telephone: 514- 934-8057 or 514-934-8058
Fax: 514- 934-8265

* For referrals of suspected TIA, more than 48 hours since symptom onset, please use this referral form. (for use by physicians only)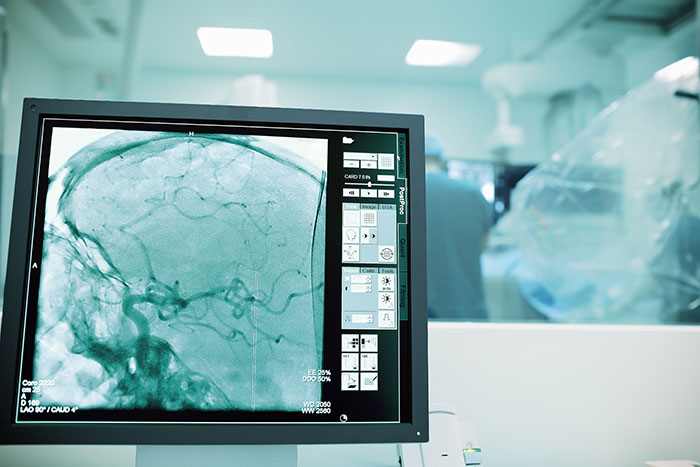 Visit the following websites for more information on stroke: