Nursing Education at the MUHC
Professional development for MUHC nurses
At the MUHC, we understand that the professional growth of our nurses is essential in addressing the major challenges facing healthcare organizations. That is why, under the Nursing Directorate, our Professional Practice, Education, Workforce Organization and Research Team focuses on transforming patient care through training, education and lifelong learning. 
This chart is a portrait of our nursing professional development activities, which address the needs of nurses in all career stages. Access to these activities helps nurses discover their strengths and supports them as they advance in their careers. Our mission is to equip all our healthcare professionals with the skills, knowledge and innovative experiences to have a positive impact on the patient and family experience.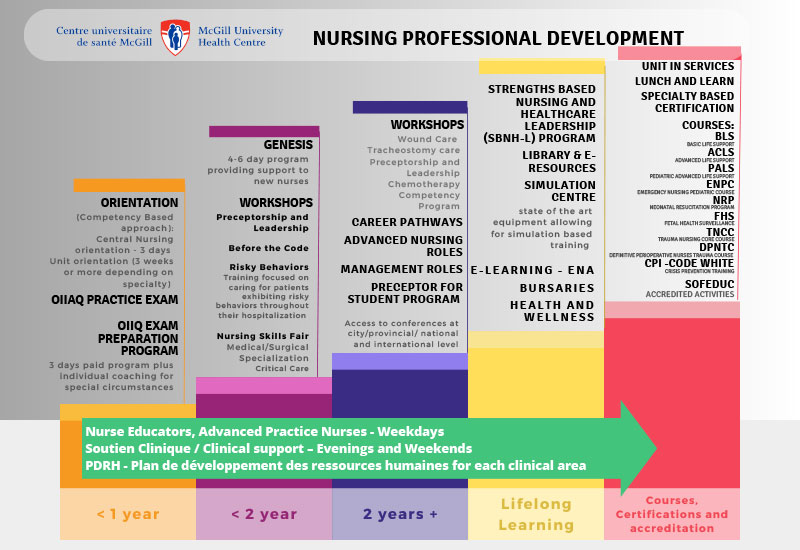 NURSING EDUCATION AT MCGILL
The Ingram School of Nursing is recognized as a leader in nursing education, research and practice, and has gained international recognition for the excellence, creativity, and rigor of its academic programs. Nursing students benefit from the expertise of both research faculty and practitioners. Programs of study are offered at both the graduate and undergraduate levels.