Dragon Boat Race & Festival
When ?
Monday, September 9, 2019 - 08:00 to 15:00
Description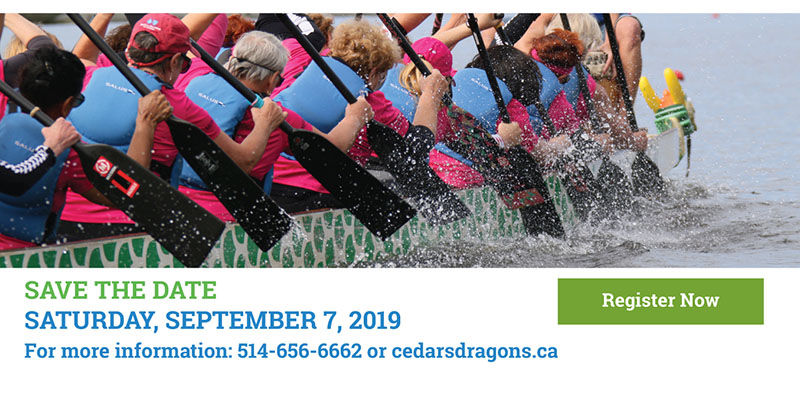 The Cedars Cancer Foundation is pleased to announce that its 14th Annual Cedars CanSupport "Rain or Shine" Dragon Boat Race & Festival, presented by FL Fuller Landau, will take place along the scenic Promenade Marquette in Lachine on Saturday, September 7, 2019.

This event is crucial to help raise awareness and much-needed funds for Cedars CanSupport, which has, and continues to provide, free psychological, emotional, practical and financial support to cancer patients and their families, one person at a time, for the past 30 years.
For more information: 514 656-6662 or cedarsdragons.ca.