Choosing to work at the MUHC is all about finding that life-work balance
For Sarah that means enjoying her life outside of work. She has fun learning new TikTok dances and, when health measures allow, practicing them with her friends. When asked why she likes working with us, this is what she had to say:
I chose to work at the MUHC because I started here as a student and I was very impressed to see how welcoming the staff was and the numerous opportunities that there are to grow in the nursing profession. When I was pursuing my Bachelor's degree, my manager was able to be very flexible with my work schedule since we work on rotation. As a nurse clinician, my team has always encouraged me to take on more responsibilities to challenge myself, which eventually led to my transition into the ICU.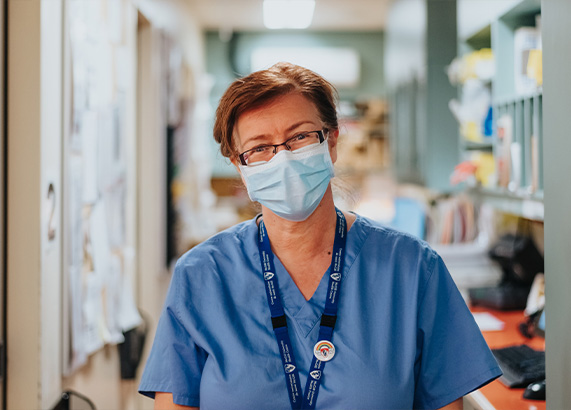 Nurses are valued and respected
Nurses are an integral member of multidisciplinary teams
Perks for total well being
Discounts at fitness clubs
Inexpensive downtown parking
Access to daycare services
Employee Assistance Program (EAP)
Employee Recognition Program
Access to Recharjme rest and relaxation cabins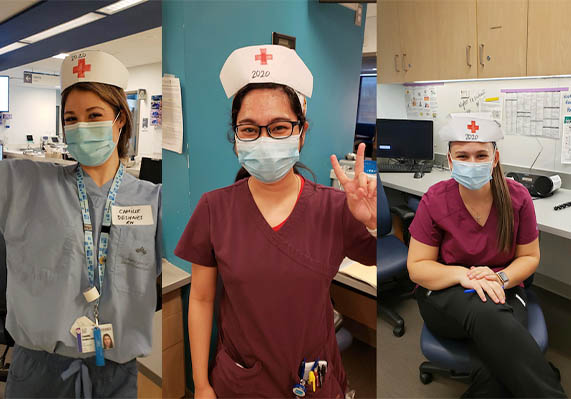 Opportunities to grow professionally
An innovative program offering new nurses team-based support to launch a successful career
Continuing education
Bursaries that will cover your tuition
Life-work balance
No forced overtime
The choice of 8- and 12-hour shifts
50% day shifts guaranteed
The MUHC offers exceptional quality, patient-centered, complex multidisciplinary care in a bilingual environment. Affiliated with McGill University, the MUHC contributes to the evolution of knowledge and best practice guidelines to ensure best care for life!  
We care for patients ranging from newborns to seniors—we cover the lifespan.
Choose from the many specialties and ultra-specialties that are available in our hospitals
Transfer from one hospital to another and preserve your seniority.
 Choose the specialty that matches your interests…we have positions available in all our missions across all our sites…
Glen site – adult and pediatric care
Lachine Hospital
Montreal General Hospital
Montreal Neurological Hospital
Our specialities are divided into seven missions:
Pediatrics
Medicine
Surgical
Neurosciences
Women's Health
Mental Health
Oncology
Nursing opportunities at the Montreal General Hospital
As a level one trauma centre, the General is home to a talented, compassionate and dynamic nursing team.  Find out more about the many career paths available at this downtown location that is just steps away from Mount Royal park.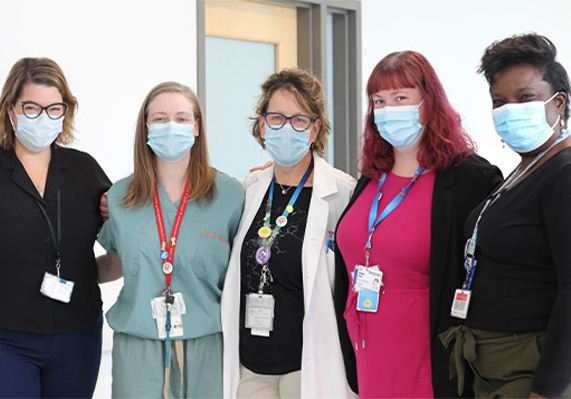 We are looking for a nurse specialized in therapeutic apheresis. This is an opportunity for candidates to grow into the roll by becoming specialized with the mentorship of the nursing team. Candidates who are already specialized or those looking to take their career to the next level can apply.
Therapeutic apheresis involves the separation and removal of blood components for innovative treatments and management of conditions from various clinical specialties requiring a particular skill set and specialized knowledge.
Interested in a nursing career at the MUHC? We want to hear from you!