Welcome to Volunteer Services
Volunteer News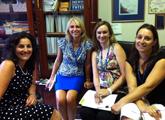 The Power of One: Nevine Fateen
Nevine Fateen is the manager of Volunteer Services at the Royal Victoria Hospital
Read more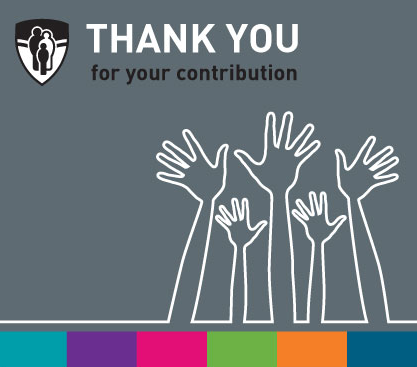 Say Thanks to a volunteer today. Express your appreciation to an MUHC volunteer by sending an e-card!
Volunteering is at the core of what makes the MUHC special. With over 2,00 volunteers currently devoting their time to the six hospitals of our health centre, they continue a tradition that has persisted for many years.
Both a rewarding and enlightening experience, volunteering provides the highest level of care to our patients and their families. The many services our volunteers provide are an invaluable support to the work of our staff. Their compassion and commitment are an inspiration.
We hope to be able to share the experience with you as a member of our caring and dedicated team. Your gift of time is priceless.
We Are Looking for Volunteers who are ready to make a commitment of 3 to 4 hours a week (morning, afternoon or evening) for a minimum of 5 months. For the summer "Volunteen" Program (July and August) we are looking for volunteers who can commit 2 days a weeks over the summer.
Please explore the Volunteer Services website and should you still have questions that you do not see addressed here, we welcome you to read our Frequently Asked Questions section.
Meet some of our volunteers
At the Royal Victoria Hospital, The Neuro and the Montreal Chest Institute over 700 volunteers, of all ages and from all walks of life, give their time to over 40 different programs. One such program is "STEP" – the Student Training and Education Program – a three-part program for students that has been generously supported by Pfizer Canada for the past eight years. During the summer months, students come to volunteer, attend life skills workshops and exploration sessions given by MUHC healthcare professionals. Many STEP students go on to choose careers in the healthcare.
Lachine Campus' 80 volunteers generously help in many ways. On a day-to-day basis, volunteers deliver special meals and make friendly visits to patient rooms as well as greet arrivals in the Emergency Department and the blood taking centre. Lachine Campus volunteers also help out with a wide variety of creative activities like crafts, painting, gardening and running a small café called "La Cafetière" everyday of the week. They also help organize recreational activities such as bingo, bowling and scrabble and outings to the horse races and to shows at the Casino.
The Montreal General Hospital Volunteer Service counts on approximately 925 volunteers who dedicate their time to various programs. The updated Pet Therapy Program is managed by a retired veterinarian who brings five dogs to visit patients. The Montreal General Hospital Volunteer Service also has a growing Patient Visiting Program that schedules visits with patients three times a day. In 2010-11, 20 pre-med students from l'Université de Montreal (UdeM) spent 90 hours visiting with patients. It has now become a course offered for credits at U de M, with the objective of teaching students what it is like to being a patient.
At The Montreal Children's Hospital, 250 volunteers help maintain the regular volunteer services to patients and families. In 2010-11, The Children's increased the number of volunteers at the ED entrance and, in collaboration with Child Life Services, introduced volunteers to the new Surgical Day Centre to help children and families manage the stress related to the pre- and post- operative process. In return, thanks to a grant from The Children's Auxiliary Foundation, The Montreal Children's Hospital was able to offer its volunteers two skill-building sessions on active listening. In addition, volunteers were given an opportunity to learn about the integration of children with special needs within a "regular" classroom, thanks to a new program made possible by the collaboration of The Children's employee daycare centre.