Accreditation
There are a number of obligations related to patient safety outlined in the law that are required to be met by all health care organizations across the province of Quebec. Among those responsibilities is to receive regular and ongoing visits from a wide array of evaluative organizations, including professional organizations and governmental bodies.
Accreditation Canada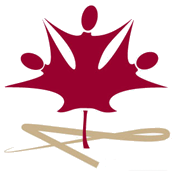 One of the most important visits is from Accreditation Canada, a not-for-profit, independent organization that has been providing national and international health care organizations with an external peer review process to assess and improve the services they provide to their patients and clients based on standards of excellence since 1958. Currently, there are 869 accredited organizations across Canada.
Accreditation Canada introduced a new accreditation program called Qmentum in 2008. Based on the latest research and evidence and extensive feedback from clients, reviewers, board members and staff, Qmentum emphasizes health system performance, risk prevention planning, client safety, performance measurement, and governance.
Accreditation Canada www.accreditation.ca
Final results reveal that out of 3041 criteria, the MUHC met 2826, i.e. 92.9% in compliance with accreditation standards

The MUHC & Accreditation

The MUHC has a long history of being accredited by Accreditation Canada. In 2013, the MUHC participated in the Qmentum accreditation program and was recognized as being 92.9% in compliance with accreditation standards.

Results of the 2013 Qmentum Accreditation visit
Here is an overview of the strengths and challenges identified by Accreditation Canada following its review of the MUHC:
Opening quote from the Accreditation Canada's team of surveyors (September 20, 2013)
"Some of your patients described you as miracle workers and as far as quality endorsement it just doesn't get any better than that."
Accreditation Canada surveyor's observations:
Overall Strengths

Commitment of the Board for the quality and safety of care
Staff, Physicians and Volunteers Dedication
Passion and Engagement of the Community
Level of Client Satisfaction
Focus on Transformation
Resilience of the Organization and its People

Overall Areas for Improvement

Strengthen Interprofessional Culture
Harmonize Processes
Reinforce Hand Hygiene Practice
Implementation of Information System supporting Evidence-Based Risk Management
Document Control Process

The MUHC is addressing these challenges through a variety of initiatives such as:

Creation of a MUHC Ethics Office (Clinical Ethics, Research Ethics and Organizational Ethics)
Continued focus on harmonization and optimization of practices and processes
Planning for the move to the New MUHC (Glenn site) scheduled for 2015



Additionally, in 2013 the MUHC is recognized by Accreditation Canada for six leading practices.

MUHC Leading Practices

Leading Practices are "particularly innovative and cost-effective solutions to improve quality" that are identified by Accreditation Canada during the accreditation process. These practices are posted on the Accreditation Canada website where they are shared with other Canadian healthcare organizations.

See Accreditation Canada's: Leading Practices Search

The six Leading Practices at the MUHC recognized by Accreditation Canada in the 2013 accreditation are:
Mass Casualty Simulation (Code Orange)
Impact of a Local Low Cost Rapid Response Team in a Canadian Tertiary Care Hospital
Ethics & Advanced Communication Simulation Workshop
Enhanced Recovery After Surgery (ERAS) Program: Translating knowledge about optimization of patient recovery to improve surgical outcomes
Mental Health Team Admission, In-patient Psychiatry
Transforming Care at the Bedside (TCAB)