MUHC Medical Expert - Dr. Manuel Borod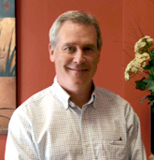 Dr. Manuel Borod is the Director of the Division of Supportive and Palliative Care Programs at the McGill University Health Centre (MUHC). Assistant Professor of Oncology at McGill University.
Dr. Borod practiced family medicine for 20 years prior to embarking on a career in palliative care. He developed the home care program at Mount Sinai Hospital before moving to the MUHC on a full-time basis.
Dr. Borod has a particular interest in the role of humour in palliative care and has long been a dedicated teacher and mentor to medical students and residents. He is currently expanding the supportive care services at the MUHC, which includes the development of a survivorship program. Dr. Borod is a recipient of the Henry and Margaret Johnson Award in Oncology.

Keywords: Cancer pain, pain management in advanced disease, analgesics, palliative care.
Additional information:
http://www.medicine.mcgill.ca/oncology/fac
Media links:
http://montreal.ctvnews.ca/
http://www.muhcfoundation.com/
http://montreal.ctvnews.ca/video

Contact:
If you wish to contact Dr. Borod for an interview, please contact the MUHC media relations team in the Office of Public Affairs and Strategic planning at tel #: 514-843-1560, or email: public [dot] affairs [at] muhc [dot] mcgill [dot] ca during office hours (9am to 5pm). If this is an urgent request after office hours, or on weekends and statutory holidays, please contact the MUHC main number at tel #: 514-934-1934 and ask the operator for the media relations person on-call.
* Message to MUHC medical experts: if you wish to join our media experts list, please e-mail public [dot] affairs [at] muhc [dot] mcgill [dot] ca