MUHC Medical Expert - Dr. J. Scott Delaney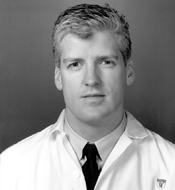 Dr. Delaney is the associate Professor and Research Director, Department of Emergency Medicine, McGill University Health Centre (MUHC) and McGill Sport Medicine Clinic
Dr. Delaney practices emergency medicine and sport medicine at McGill University and the MUHC. He has a fellowship in sport medicine and is the research director for the MUHC Adult Emergency Department. He is an associate professor at McGill University and is a team physician for the Montreal Alouettes, Montreal Impact, McGill Football, McGill Men's and Women's Soccer teams and Cirque du Soleil. He is a member of the editorial board for the Clinical Journal of Sport Medicine and his research interests include concussions and neck injuries in both the athletic and emergency department populations.

Keywords: Sports, sport medicine, concussion, neck injuries, athletics, athletes.
Additional information:

Contact:
If you wish to contact Dr Delaney for an interview, please contact the MUHC media relations team in the Office of Public Affairs and Strategic planning at tel #: 514-843-1560, or email: public [dot] affairs [at] muhc [dot] mcgill [dot] caduring office hours (9 a.m. to 5 p.m.).
If this is an urgent request after office hours, or on weekends and statutory holidays, please contact the MUHC main number at tel #: 514-934-1934 and ask the operator for the media relations person on-call.
* Message to MUHC medical experts: if you wish to join our media experts list, please e-mail public [dot] affairs [at] muhc [dot] mcgill [dot] ca