MUHC Medical expert - Dr. Brian Ward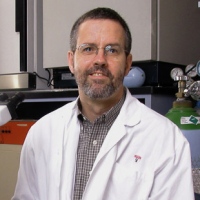 Dr. Brian Ward is a professor of Medicine & Microbiology at McGill University, past-Chief of the Division of Infectious Diseases, Deputy Director of the Research Institute of the McGill University Health Centre (Fundamental Science), Co-Director of the McGill Vaccine Study Centre and Associate Director of the JD MacLean Center for Tropical Diseases.
Dr. Ward is an expert on many aspects of infectious diseases, from influenza viruses to blood-borne parasitic infections. His research is conducted in Montreal and around the world, and is supported by Canadian and international funding agencies, as well as private foundations and industry. Dr. Ward serves on a wide range of government and industry advisory committees related to vaccines, vaccine safety, international health and parasitology. He was a key media spokesperson during the SARS outbreak and recent H1N1 pandemic. In addition to his positions at McGill and the MUHC, Dr. Ward is Director of Health Canada's National Reference Centre for Parasitology (NRCP).

Keywords: infectious diseases, viral and parasitic infections, international health, vaccine immunology, vaccine adverse events, diagnostic and clinical parasitology.
Languages:
English and French
Additional information:
http://www.medicine.mcgill.ca/infectiousdisease/

Contact:
If you wish to contact Dr. Ward for an interview, please contact the MUHC media relations team in the Office of Public Affairs and Strategic planning at tel #: 514-843-1560, or email: public [dot] affairs [at] muhc [dot] mcgill [dot] ca during office hours (9 a.m. to 5 p.m.).

If this is an urgent request after office hours, or on weekends and statutory holidays, please contact the MUHC main number at tel #: 514-934-1934 and ask the operator for the media relations person on-call.
* Message to MUHC medical experts: if you wish to join our media experts list, please e-mail public [dot] affairs [at] muhc [dot] mcgill [dot] ca