Dementia Education and Support Workshop for Family Caregivers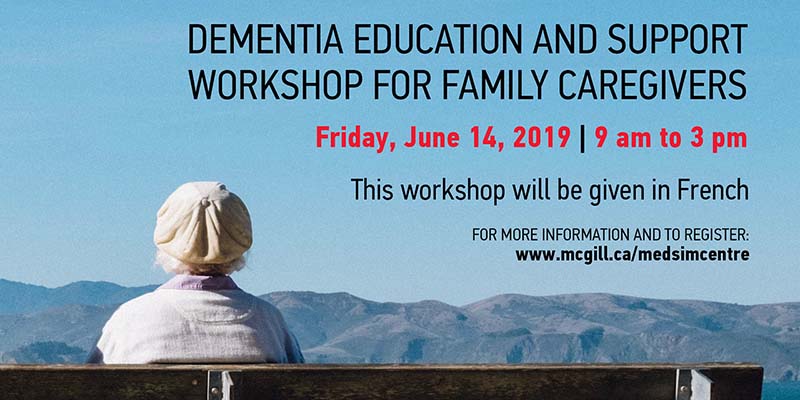 This workshop will be given in French.
McGill University's Division of Geriatric Medicine and the Steinberg Centre for Simulation and Interactive Learning are working in collaboration with Alzheimer's Care Consultant and Facilitator Claire Webster, and with Dr. Serge Gauthier, Director of the Alzheimer Disease Research Unit at the McGill University Research Centre for Studies in Aging (MCSA), to offer a community workshop that aims to educate and support caregivers who are looking after a family member with Alzheimer's disease or a dementia-related illness. Dr. Isabelle Gélinas, Associate Professor at the McGill University School of Physical and Occupational Therapy, will facilitate the safety component of the workshop in the simulated apartment. Through education and empowerment, this workshop will help support caregivers and provide them with the necessary resources to turn to in the community for support.
MORE INFORMATION: https://mcgill.ca/x/Zca or call us at 514-398-4175
Location:
Location: McGill University's Steinberg Centre for Simulation and Interactive Learning, 3575 Parc Avenue, Suite 5640 Montreal, QC H2X 3P9
Date:
Jun 14, 2019 -

9:00 am

-

3:00 pm