CAFÉ SCIENTIFIQUE - Beat Ovarian Cancer! Let knowledge be your weapon.
Too many women continue to die from ovarian cancer due to a simple lack of awareness.
On the evening of February 18, the Cafe des Beaux-Arts welcomed our 5th Cafe Scientifique. In an atmosphere of tranquility, the audience listened and asked questions as our experts, who are actively involved in research and treatment of ovarian cancer, discussed the causes of this silent killer, the different stages of the disease and the usefulness of early detection.
Our experts of the evening included: Dr. Lucy Gilbert, Chief of Gynecologic Oncology, MUHC and Associate Professor of Medicine, McGill University; Dr. Lorraine Portelance, Radiation Oncologist, MUHC and Dr. William Foulkes, Professor, Departments of Human Genetics, Oncology and Medicine, and Director, Program in Cancer Genetics, McGill University

Gerri Barrer, former health reporter for CBC, hosted the evening with panache. With her expertise, she raised important points of the subject and reinvigorated the debate at the appropriate times.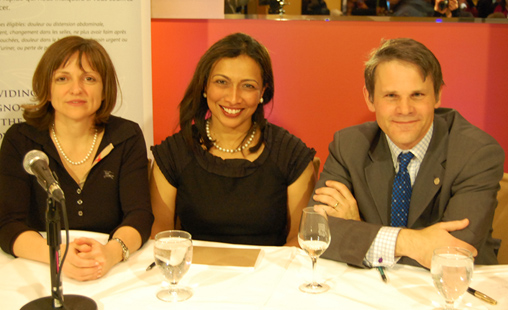 From left to right: Dr. Portelance, Dr. Gilbert and Dr. Foulkes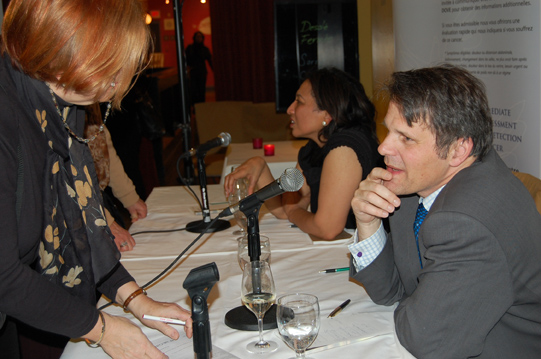 Our panelits answering questions from the public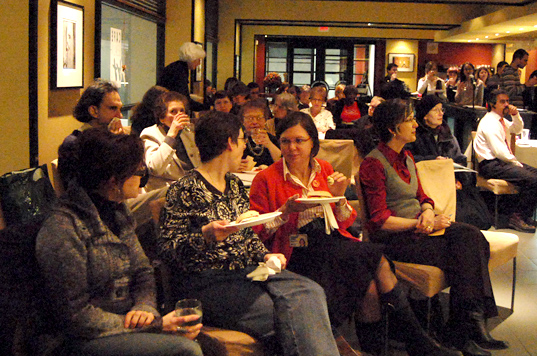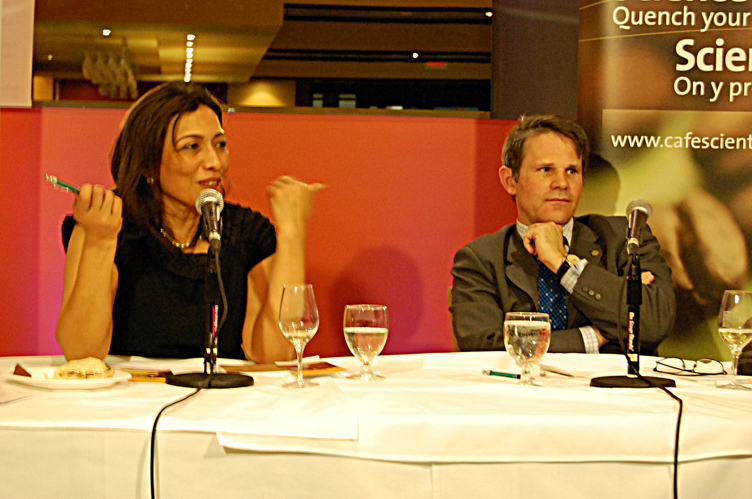 Dr. Gilbert and Dr. Foulkes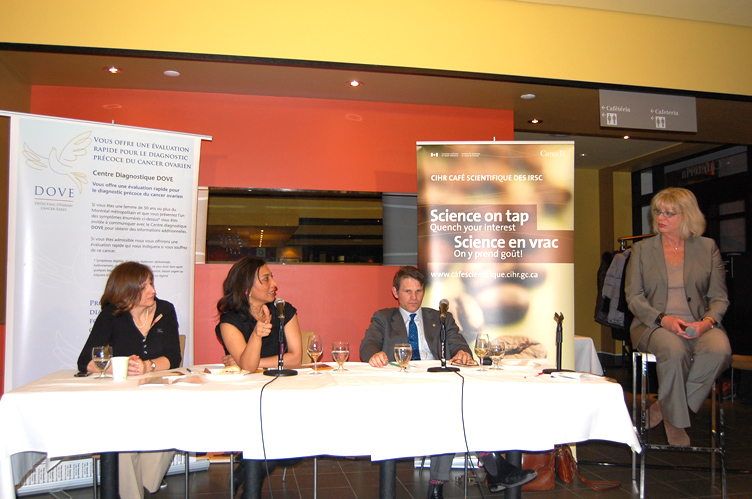 Our panel sharing information with Gerri Barrer, the moderator for the evening
Find the Cafés Scientifiques on the MUHC FACEBOOK page http://www.facebook.com/CUSM.MUHC
For more information about the up-coming Cafés, please contact Julie Robert at julie [dot] robert [at] muhc [dot] mcgill [dot] ca
Location:
Café des beaux-arts, 1384 Sherbrooke West
Date:
Feb 18, 2010 -

6:00 pm

-

8:00 pm