The MUHC pathology unit took on the look of the TV show CSI at an event held at the Montreal Children's Hospital (MCH) on Saturday, May 12, as part of the 7th Edition of 24 Hours of Science. The annual science and technology event aims to promote communication between scientists and the general public, and stimulate interest in science among young people.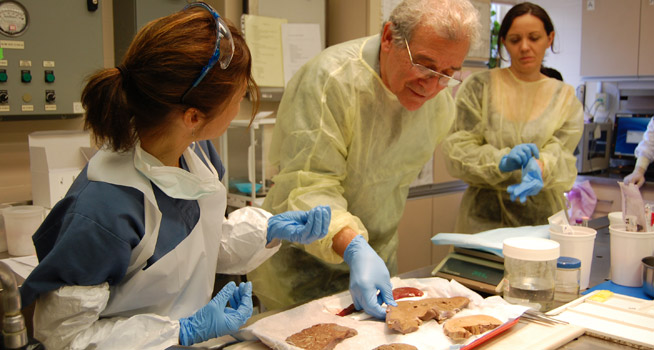 The adventure with the pathology unit did not end there ... history buffs were able to take a trip back in time to the American Civil War through an open exhibition at McGill University's Maude Abbott Medical Museum. The
24 Hours of Science
ended on a musical note. A musical workshop at the Montreal Neurological Institute and Hospital -The Neuro entertained visitors as one of the researchers gave a live mini-concert to demonstrate how playing music alters the functioning of our brain.
These activities were part of the
Parcours Santé
established by
24 Hours of science
, in order to develop and promote initiatives within institutions in the health field. The Douglas Mental Health University Institute and the CHUM Research Centre also provided activities this year.