Correcting errors in your COVID-19 vaccination record
People who were vaccinated at the MUHC's vaccination clinics at the Montreal General Hospital or Glen site can now correct any errors in their COVID-19 vaccination record. 
The following errors can be corrected:
Vaccine
Contact information of person vaccinated (email, mobile phone number)
Date of vaccination
Name
Date of birth
Clinic location
You must bring the following documents:
RAMQ health insurance card
Paper proof given at the time of vaccination (vaccine, date received and lot number)

Where you need to go:
Information desk on your right, beside the Parking office
Opening hours* for this service: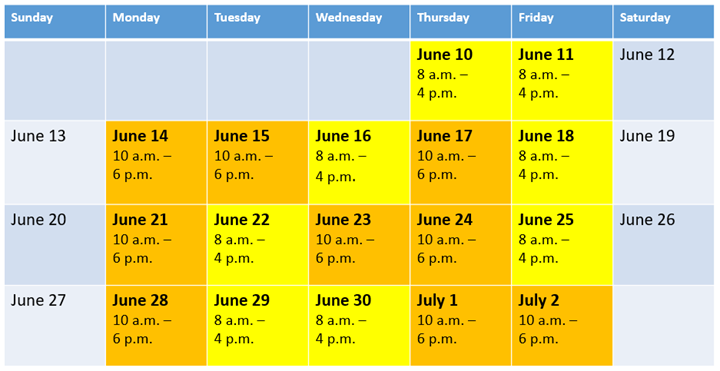 *Times may change at the last minute. Please check this schedule the day you plan to come.
Once your record is corrected, you will only receive your corrected digital/QR code record some time after you receive your second dose of vaccine or once the Health and Social Services Ministry has set up an online portal for requesting it.
The digital/QR code is generated by the Health and Social Services Ministry and is sent to the email and/or mobile contact information that was entered in Clic Santé. It sometimes goes in Junk mail so please verify this folder if you have not received it after a couple of weeks after your second dose.