Gynecology
Our gynecologists perform minor and complex surgical procedures. An interprofessional team collaborates to provide tertiary level gynecology care and to conduct specialty clinics for women's issues, such as recurrent pregnancy loss and urogynecology. They are involved in training of medical students, residents and fellows and conducting research.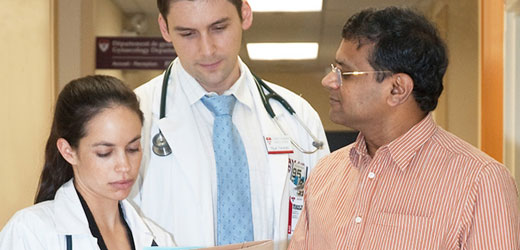 ---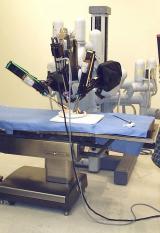 Minimally invasive techniques using laparoscopic and robotic technology provide many benefits to the patient including: smaller incisions, less pain, faster recovery, less risk of infection and shorter hospital stay. Robotic surgery in gynecolgoy is a fast growing field used to treat fibroids, abnormal periods, endometrisois, ovarian tumors, pelvic prolapse, and female cancers. Using the robotic system, gynecologists can perform hysterectomies, myomectomies, and lymph node biopsies. The need for large abdominal incisions is virtually eliminated. McGill is one of the few Canadian universities offering a fellowship in Advanced Gynecologic Endoscopy.
---
Our urogynecologists offer care to patients with pelvic floor dysfunction, such as urinary and fecal incontinence, pelvic organ prolapse, urogenital fistulae, pelvic visceral pain syndromes (particularly interstitial cystitis), and voiding and sexual dysfunctions. They offer consultation services, pessary fitting, referral for levator muscle stimulation and biofeedback, multichannel urodynamic studies, outpatient cystoscopy, bladder installation therapy, and pelvic floor ultrasound. Surgical procedures include mid-urethral and pubo-vaginal slings, laparoscopic sacral colpopexy, transvaginal mesh, xenograft augmentation, sphincteroplasty, and fistula repair.