Lachine Hospital
The Lachine Hospital, which became part of the McGill University Health Centre (MUHC) in 2008, provides care for patients who:
require short-term treatment
will be at the hospital for extended periods of time
The Camille Lefebvre Pavilion residential centre is an integral part of the Lachine Hospital and is designed to meet the needs of long-term-care patients including ventilo-dependant patients.
Situated to the west of the city of Montreal, it serves the Lachine and Dorval communities. Due to its regional prominence in the field of Ophthalmology, many additional patients are drawn to the Lachine Hospital from areas south and west of the island of Montreal. In 2011, a new surgical program started in Bariatric Surgery.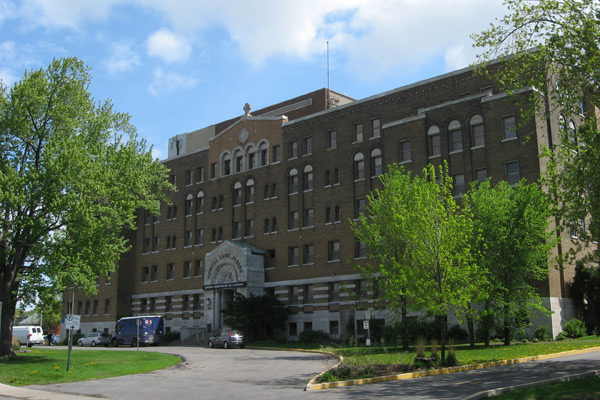 Founded in 1913 as the St-Joseph Hospital and administered by the Sisters of Providence, the hospital came under government management in 1974. Today, its activities in primary and secondary care are focused on:
Hospitalized and out-patient surgery
Ambulatory services
Bariatric Surgery
Palliative Care
Ophthalmology
Emergency Medicine
Geriatrics
Medicine
Services
The Lachine Hospital offers a broad range of services to those who are admitted for medical attention. A large proportion of its doctors are practitioners of general medicine and the hospital is thus able to care for in-patients whose needs include:
Medicine and surgery
Intensive care
Palliative care
Active geriatric care
Long-term and respiratory long-term
Bariatric surgery
The Emergency Department (ED) serves a growing number of walk-in and hospitalized patients. More than 24,000 patients are treated at the ED annually.