Neurosciences
Applying fundamental information about the nervous system to the understanding and treatment of neurological diseases.
Activities and programs
Neuro-Oncology
Skull Base Tumours
Spine And Peripheral Nerves
Cerebrovascular Neurosurgery, Interventional Neuroradiology
Functional Neurosurgery And Surgery For Epilepsy
Epilepsy
Cranio-Cervical Pain and Headache Clinics
Movement Disorders
Multiple Sclerosis
Neuromuscular diseases and Neuropathies
General Neurology
The Neuro - Montreal Neurological Institute and Hospital of McGill University and the MUHC is one of the largest neuroscience institutes in the world and is the cornerstone of the MUHC Neurosciences Mission. The Neuro is a unique academic medical centre dedicated to neuroscience.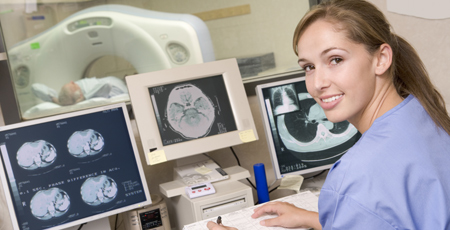 Multidisciplinary teams of basic and clinical scientists generate fundamental information about the nervous system and apply that knowledge to understanding and treating neurological diseases. All of our clinical programs have extensive research involvement and benefit from interactions with researchers within The Neuro. The Neuro is a critical resource for Quebec and beyond. We are a referral centre that Quebec's physicians use for the diagnosis and treatment of difficult and challenging medical problems. Patients at The Neuro come not only from the Montreal region and the different RUIS across Quebec, but also from across Canada and around the world.
Research integration
With 11 research units closely integrated with clinical activities, The NeuroMNI is engaged in the full spectrum of contemporary neuroscience research and patient care. Among The Neuro's internationally recognized strengths are the groups in Epilepsy Research and Treatment, the McConnell Brain Imaging Centre, Cognitive Neuroscience, Neuroimmunology, Complex Neural Systems, and Neuromuscular Disease.
Applying the science to the patient.
The Neuro is an ideal environment where experts can apply discoveries of basic science research to improve the care of patients suffering from neurological diseases. Patients benefit from close interaction among clinical and basic scientists and receive treatment for ALS, brain tumours, epilepsy, migraine, multiple sclerosis, pain, Parkinson's disease, stroke and other conditions. Patients also benefit from technical advances in brain imaging, neuro-radiology, neuro-navigation and neuro-stimulation. Neuro patients participate in studies of the newest diagnostics and treatments through the Clinical Research Unit.
The Neurosciences Mission has worked internally to create pediatric-adult programs of transition, consistent with the Best Care for Life. The foundations have undertaken to implement programs in chronic pain and stroke, in line with the chronic disease prevention and management model.
Best Care For Life
Being a teenager is not always easy and when you are faced with illness, it can be an even more difficult time. The Neuroscience mission has created pediatric-adult transition programs to minimize disruptions in care for patients with chronic pain and stroke, easing their transition to adult care and ensuring that our patients get the best care for life.
Neuroscience, far and wide
Since its founding in 1934, The Neuro has offered outstanding training, and former fellows hold prominent academic and clinical positions around the world. The Neuro's trainees, from more than 60 countries, have a world-wide impact through international collaborations, formal relationships with sister institutes, and high visibility in professional organizations.