Frequently Asked Questions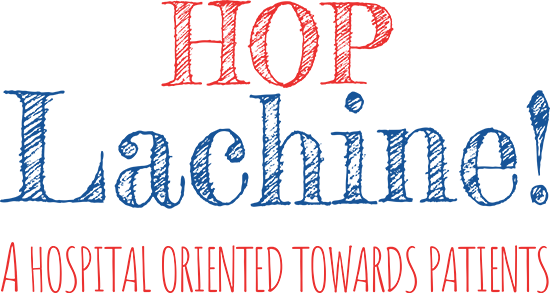 What does HOP Lachine mean?
HOP Lachine! – A hospital oriented towards patients is the name given to the modernization project of the Lachine Hospital of the McGill University Health Center (MUHC).
Why carry out this project now?
This $ 95 million project aims to expand and upgrade the historic building so the hospital can maintain its high quality of care and offer patients modern facilities and individual rooms.
Will the Lachine Hospital change its vocation?
No. The Lachine Hospital will remain a community hospital centre offering clinical expertise in geriatrics, bariatric surgery, outpatient dialysis, men's health and long-term respiratory care.
What was the purpose of the workshops?
It was during the workshops that teams comprised of clinical and administrative staff, staff, patient patients, planners and project coordinators collaborated to define the functional plan of the hospital. To learn more about the workshops, visit the HOP Lachine site!
What is the Lean Design Method?
Modernizing a hospital is a golden opportunity to rethink ways of doing things. Before developing plans, it is important to consider ways of improving work organization to provide better service to patients. This is what Lean Design workshops allow us to do. In other words, these workshops provide an opportunity to envision together how to put patients and their families at the heart of care processes and improve their experience.
I have a question/comment about the project. What should I do?
You can send us your questions/comments through Your Hospital, Your Questions, the interactive forum built for all members of the MUHC community.