Careers

We always welcome applications from:
Pharmacists
Nurses
Medical Technologists
Radiodiagnostic Technologists
Radio oncology Technologists
Respiratory Therapists
Administrative Technicians
Medical Secretaries (class II, III, IV)
Executive Secretaries (class I)
Assistant Pharmacy Technicians (APT)
Patient Attendants (PAB)
Perfusionists
Physiotherapists
Looking for a great place to work, learn and grow?
Consider the McGill University Health Centre (MUHC)—one of Canada's foremost medical centres, recognized internationally for excellence in patient care, research, and teaching.
A full spectrum of opportunity
With highly-respected teaching hospitals and one of Canada's leading hospital-based research institutes, we offer a wide range of employment opportunities, each as unique as you.
An academic health centre offering specialized care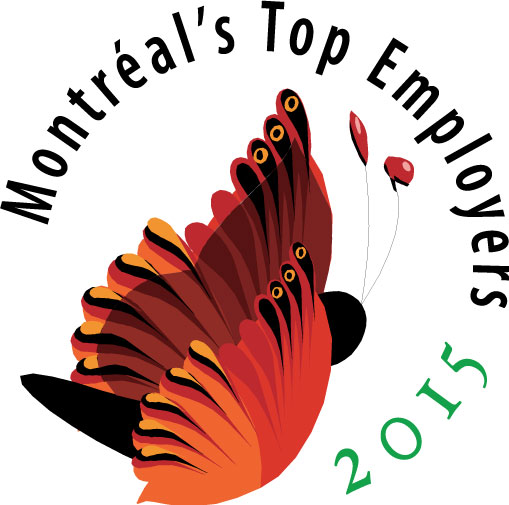 The MUHC is a university health centre with strong academic ties. Our partnership with McGill University's renowned Faculty of Medicine helps us deliver unsurpassed patient care in some of the most challenging areas of medicine. We are a regional centre for tertiary patient care in cancer, neurology, pediatrics and trauma, to name just a few of our many areas of specialization.
MUHC prioritizes healthy work environments, modern technology, and a vision of healthcare that will let all employees and students develop professionally while contributing to patient well-being. We are becoming an even better place to build one's career; enhancing our ability to attract and retain top healthcare professionals while training the next generation to follow.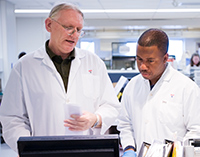 The MUHC has been voted one of Montreal's Top 15 employers for the past 6 years
Enhancing our staff environment
The MUHC is one of Montreal's Top 15 employers.
Aside from continuing to cultivate a positive work environment, the New MUHC is creating facilities that make our employees' jobs easier and improve the quality of care and services they deliver. For example:
Logical adjacencies and efficient, ergonomic design make work easier and reduce time wasted by unnecessary walking
State-of-the-art equipment and technology give caregivers the latest tools
Access to natural light, green spaces and nature alleviate stress and create opportunities for rejuvenation.
Make a difference!
MUHC team members share an important goal: they are committed to providing the best care for life for patients and their families. Help us make a difference by joining our team.
Alert: Email Scam
It has come to our attention that a fraudulent email has been circulating under the name of The Montreal Children's Hospital. If you receive an email offering employment at The Children's in exchange for an administrative fee, please disregard the message and report it to the Canadian Anti-Fraud Centre, at info [at] antifraudcentre [dot] ca. If you are not certain whether the email you received is a scam, contact us.
Consider these MUHC advantages:
Physical environment. The MUHC is set in beautiful downtown Montreal, providing a cosmopolitan environment for employees to explore and enjoy. Learn more.
Great teamwork. Collaboration and innovation are at the heart of everything we do. For many, the MUHC is more than a job – it is a way of life. Learn more.
Work benefits. Our family-friendly health and benefits plans give employees coverage in key areas. Learn more.
Apply today! Discover jobs currently available at the MUHC. Learn more.

---

ICU – A day in the life of the intensive care unit
On March 29, 2010, CTV Montreal ran a special report focusing on a day in the life of the ICU. The story followed the ICU team at the Montreal General Hospital and provides a rare glimpse into a busy and sensitive area of the hospital that few people ever experience. The video features interviews with a number of staff, namely ICU nurses Giselle Melanson, Jenny Mizina, Nurse manager Colleen Stone, Drs. Ash Gursahaney, and Debbie Schwarcz, and Beverly Coshof from Social Service.
Running on empathy: the Royal Victoria Hospital's emergency department One year earlier, on March 25, 2009, CTV Montreal ran a special report entitled "Running on Empathy", which explored what it takes to work in an emergency room through the eyes of ER staff at the Royal Victoria Hospital. Watch the video to experience a day in the life of doctors Frederic Dankoff, Mitch Shulman, Zachary Levine and Marc Beique, and nurses Mary Orlowski, Maxime Valerius and Angela Schade, as they share the rewards, pressures and difficult situations of the ER.