Accreditation
There are a number of obligations related to patient safety outlined in the law that are required to be met by all health care organizations across the province of Quebec. Among those responsibilities is to receive regular and ongoing visits from a wide array of evaluative organizations, including professional organizations and governmental bodies.
Accreditation Canada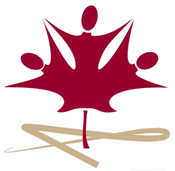 One of the most important visits is from Accreditation Canada, a not-for-profit, independent organization that has been providing national and international health care organizations with an external peer review process to assess and improve the services they provide to their patients and clients based on standards of excellence since 1958. Currently, there are 869 accredited organizations across Canada.
Accreditation Canada introduced a new accreditation program called Qmentum in 2008. Based on the latest research and evidence and extensive feedback from clients, reviewers, board members and staff, Qmentum emphasizes health system performance, risk prevention planning, client safety, performance measurement, and governance.
Accreditation Canada www.accreditation.ca
Final results reveal that out of 2357 criteria, the MUHC met 2172, i.e. 92.2% in compliance with accreditation standards

The MUHC & Accreditation

The MUHC has a long history of being accredited by Accreditation Canada. In 2010, the MUHC participated in the Qmentum accreditation program and was recognized as being 92.2% in compliance with accreditation standards.

Dr. Arthur Porter sent a message to MUHC staff and employees after learning the preliminary results of the first Qmentum accreditation visit on October 1, 2010.
"Your People Are Your Gift to This Community"
"I cannot think of a better way to begin sharing the preliminary findings of our first Qmentum accreditation visit than these eight words expressed to senior management earlier today by Janet Knox, Accreditation Canada Team Leader as well as President and CEO of Annapolis Valley District Health Authority in Kentville, Nova Scotia. Mrs. Knox and the team of 13 surveyors, who travelled from Halifax and Vancouver and hometowns in between to spend the week with us, re-emphasized that point to a packed audience of more than 500 clinicians and staff at noon in the MGH's Osler Amphitheatre and to participants watching by videoconference across our sites.
She underscored that we have a strong sense of purpose, an equally tremendous esprit de corps, and without a doubt a culture of patient-centricity, quality and safety embedded right down to our vision, mission and values. On behalf of her team, she thanked all of us—as did I then and now again for those unable to be present—for sharing liberally what we do and the pride with which we endeavour to serve the interests of our patients and their families, our leading practices and also our challenges. Creative, engaged, passionate, proud, inquiring, inter-disciplinary, and resourceful: these were some of the other words used to describe our people and our initiatives.
From one-stop and just-in-time services, cutting-edge re-engineering using IT tools and devices, an evidence-informed research agenda and countless opportunities, we have much to celebrate at the McGill University Health Centre. Out of 2,357 criteria, we met 2,172 or 92.2 per cent. We are told that this is a rare accomplishment for an academic health centre but the MUHC has done this despite space, human resources, patient flow, fiscal, transition and other challenges. You should all be very proud, just like I am, to be a part of the MUHC."
– Dr. Arthur T. Porter
Results of the 2010 Qmentum Accreditation visit
Here is an overview of the strengths and challenges identified by Accreditation Canada following its review of the MUHC:
MUHC Strengths

A patient-centred focus organization
The people working at the MUHC
A focus on healthy workplace
A strong focus on interdisciplinary care
Numerous examples of clinical excellence
A strong culture of inquiry and innovation
Examples of leading edge of technology
A focus on education
Recruitment and retention program
Environment friendly disposal of demolition waste

MUHC Challenges

The development of the future MUHC (i.e. the transition from the old MUHC to the new MUHC, engagement of stakeholders and deployment of best practices across all sites)
Accessibility to care and services
Communication in a large organization
Space issues

The MUHC is addressing these challenges through a variety of initiatives such as:

The creation of the Transition Support Office
MUHC Patient Flow Committee



Additionally, Accreditation Canada recognized five MUHC Leading Practices during their 2010 visit.

MUHC Leading Practices

Leading Practices are "particularly innovative and cost-effective solutions to improve quality" that are identified by Accreditation Canada during the accreditation process. These practices are posted on the Accreditation Canada website where they are shared with other Canadian healthcare organizations.

See Accreditation Canada's: Leading Practices Search

See Accreditation Canada's: Leading Practices Definitions

The five Leading Practices at the MUHC recognized by Accreditation Canada in the 2010 accreditation are: