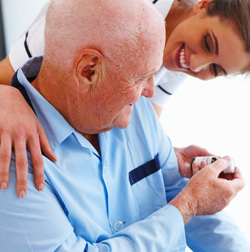 October 7, 2011 - from CJAD Radio
1) Dr. Richard Kremer, Co-Director of the Musculoskeletal Axis of the MUHC discusses new treatments and findings for osteoporosis.
2) Do you have symptoms for metabolic syndrome? Dr. Mark Sherman, Director of the Metabolic Day Centre, Royal Victoria Hospital of MUHC, discusses diagnoses and symptoms for susceptibility to heart disease and diabetes
3) Big Chills Halloween Fundraiser with Tom Jonas. Publisher, Montreal en Santé
4) GRIN & BEAR IT GALA - Sarah Cook, Founder of the Sarah Cook Foundation and cancer survivor discusses her fundraiser.