Help build the new Cancer Centre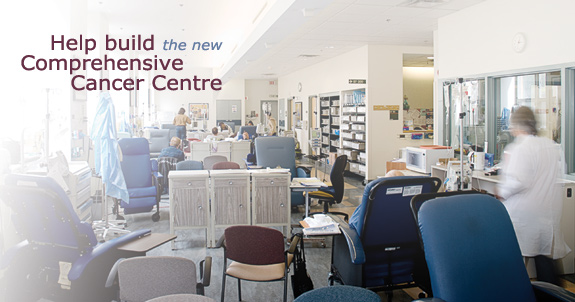 The McGill University Health Centre's vision for cancer care is built around the needs of our
patients. By supporting The Best Care for Life
Campaign, you can help make our bold vision a reality.
We invite you to donate to our campaign to improve the lives of cancer patients — today and into tomorrow.
Support The Best Care for Life Campaign
Tel. 514 934-1934, 23587
1400-2155 Guy,
Montreal (Quebec) H3H 2R

community [dot] campaign [at] muhc [dot] mcgill [dot] ca
muhc.ca/cause